MORNING BRIEF: Pence says ObamaCare replacement will be done by spring
PENCE VOWS REPLACEMENT BILL
Vice President Pence on Thursday told Fox News' "Special Report with Bret Baier" that the Republican's replacement for ObamaCare will be completed by the spring.
Pence signalled a willingness to compromise with conservatives who have slammed the bill as "ObamaCare Lite."
"This is the bill," he said, "but if there are ways to improve that bill and to give people greater confidence that we all are going to arrive at the same place ... then that's where we're headed."
SEN. RAND PAUL SOUNDS OFF ON OBAMACARE ON 'TUCKER CARLSON TONIGHT'
LAURA INGRAM QUESTIONS THE SPEED OF REPLACING OBAMACARE ON 'SPECIAL REPORT'
(COMING UP: GARRETT TENNEY REPORTS ON COMPANIES JOINING TOGETHER TO CUT HEALTH CARE COSTS AT 9 AM ET ON FOX NEWS CHANNEL)
ANDREW PUZDER: DEMOCRATS AFRAID WE WILL SUCCEED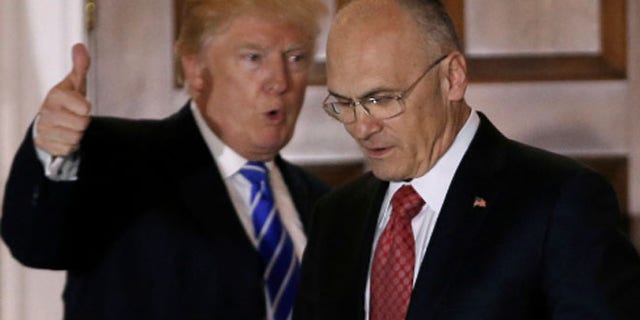 In his first interview since withdrawing from consideration as Labor Secretary under President Trump, Andrew Puzder tells Fox Business Network's Neil Cavuto that he was "disappointed" that he was not able to serve in the president's cabinet.
OPINION: 
DENNIS KUCINICH: I'm no fan of Trump, but he's got a point about wiretapping
President Trump's assertion that his phones at Trump Tower were tapped last year has been treated as hilarious—and in some circles as beyond contempt. But I can vouch for the fact that extracurricular surveillance does occur, regardless of whether it is officially approved. I was wiretapped in 2011 after taking a phone call in my congressional office from a foreign leader. (The former Ohio congressman will appear on "America's Newsroom" Friday to discuss the topic.)
'HANNITY': TIME TO PURGE SABOTEURS FROM GOV'T
KRAUTHAMMER: CURRENT WIKILEAKS DUMP WORST OF ALL
RAISE THE ROOF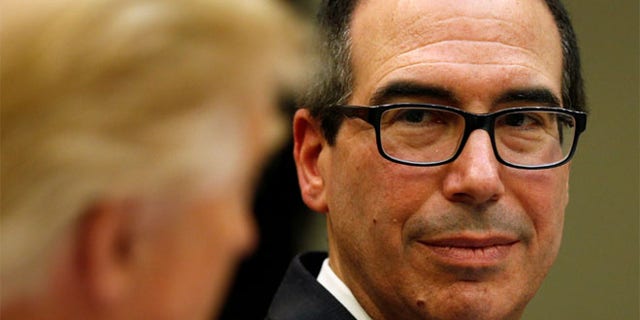 U.S. Treasury Secretary Steven Mnuchin on Thursday encouraged Congress in a letter to raise the federal debt ceiling, which has been suspended since 2015, as soon as possible to prevent a U.S. default. He said "extraordinary measures" will have to be taken to avoid default. The request will likely anger some conservatives in Congress.
IMMIGRATION COURTS FACE BACKLOG
The Justice Department is reportedly sending 50 judges to immigration detention centers across the U.S. to hear more cases and cut down on the massive backlog of immigration cases. Judges will be asked to volunteer for one or two month deployments at detention centers. If the amount of volunteers is inadequate, the department would assign judges, Reuters reported.
DATA SHOWS DRAMATIC DECLINE IN ILLEGAL BORDER CROSSING
FUKUSHIMA FALLOUT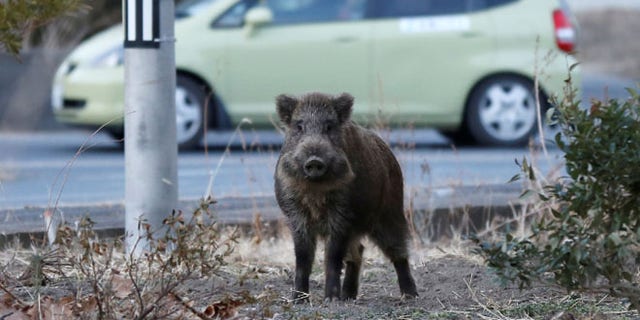 Hundreds of boars carrying highly radioactive material are reportedly stalking residents hoping the Japanese town of Fukushima six years after the meltdown of the nuclear plant. "We need a strong hunting plan," Hidekiyo Tachiya, the mayor of a nearby town called Soma. "I wish for the day to come when we can eat wild game again."
COMING UP ON FNC
9:30 AM ET: House Majority Leader Kevin McCarthy and others hold a press conference on The American Health Care Act. Live on FoxNews.com.
1:30 PM ET: White House Press Secretary Sean Spicer holds press conference. Watch live on Fox News Channel and FoxNews.com
COMING UP ON FOX BUSINESS
FEBRUARY JOBS REPORT A FINAL HURDLE FOR FED'S NEXT RATE RISE
Wall Street is anxiously awaiting the Labor Department's monthly non-farm payrolls report due Friday morning for further indication the economy is ready for higher interest rates.
(FOXBusiness.com will have the breaking news as the report is released at 8:30 AM ET)