MORNING BRIEF: Conway says mainstream media rushed to judge Comey firing
Counselor to the President Kellyanne Conway told Fox News' "Hannity" Thursday night that the mainstream media was engaged in a "rush to judgment" over President Trump's motive for firing FBI Director Jim Comey earlier this week.
"The President made a decision this week, it was his decision to make, he was resolute and decisive," Conway told host Sean Hannity. "and people who are questioning that just need to listen to him ... He said he had thought about it for a long time and he made the decision and it's final."
'HANNITY' CONWAY TALKS ABOUT MEDIA REACTION TO COMEY FIRING
'HANNITY' ARI FLEISCHER SAYS HYPOCRISY FROM THE LEFT IS APPALLING
'THE FIVE' GRADS HECKLE EDUCATION SECRETARY
AUDIT FALLOUT
California Gov. Jerry Brown announced Thursday that he is withholding $50 million from the University of California in light of an audit last month that claimed to have found a stash of $175 million in secret funds while officials requested more money from the state.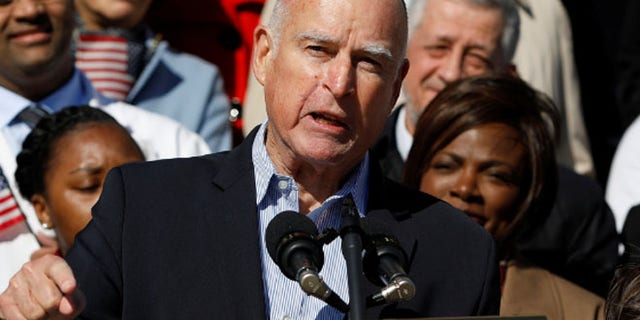 YOU'VE GOT MAIL
North Korea's parliament sent a rare letter of protest to the U.S. House of Representatives over its new package of tougher sanctions, state media reported Friday.
The sanctions were condemned as a "heinous act against humanity" by the foreign affairs committee of the North's Supreme People's Assembly, the report said.
TRUMP ADMIN PRAISES TRADE AGREEMENT
The White House announced Thursday that the U.S. and China have reached an agreement on trade polices related to beef, poultry and natural gas that are expected to increase American exports.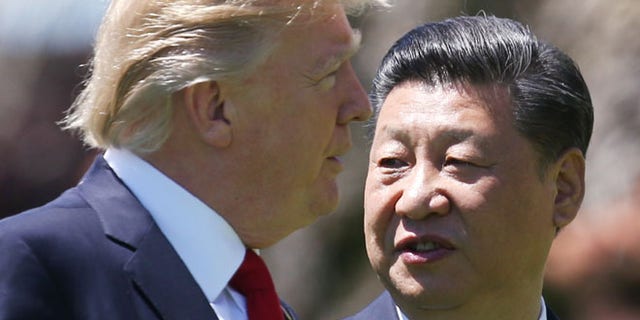 As part of the deal, China will open its borders to U.S. beef. In return, the U.S. has agreed to remove obstacles to China's imported poultry meat. The United States would also allow U.S. companies to ship liquefied natural gas to China.
ICE CRACKDOWN
The Trump administration has concluded a six-week nationwide sweep of suspected gang members with 1,378 arrests — the largest such gang sweep conducted by the U.S. Immigration and Customs Enforcement's Homeland Security Investigations (HSI) to date.
COMING UP ON FOX NEWS CHANNEL
1:30 PM ET: White House briefing with Sean Spicer.
1:30 PM ET: The Republican National Committee holds Day 1 of its Spring Meeting in Coronado, CA.
COMING UP ON FOX BUSINESS
7:30 AM ET: Linda McMahon, administrator of the U.S. Small Business Administration, will be on "Mornings with Maria"
11:45 AM ET: Bob Wright, will be a guest on "Varney & Company"
4:00 AM ET - Dr. Zeke Emanuel, Obamacare Architect will be on "After the Bell"