Montana day care worker built 'drug den' inside cabinet to smoke meth on the job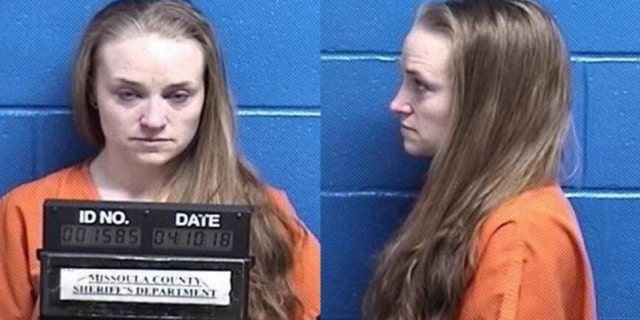 NEWYou can now listen to Fox News articles!
A Montana day care worker who worked with infants is accused of smoking meth on the job inside a "drug den" built below a cabinet.
KRTV reported that Autumn Sienna Heinz, 30, faces charges of endangering the welfare of a child, criminal possession of dangerous drugs and criminal mischief.
The suspect is accused of smoking the drugs in a "drug den" hidden beneath a cabinet in the laundry room in the YMCA Learning Center day care building.
MAN DISCOVERS ESCAPED CRIMINAL HIDING IN HIS CLOSET
Police said it was locked from the inside so nobody could get in. Authorities found a glass pipe with what appeared to be meth residue and a plastic tube full of white crystals, which tested positive for meth.
The meth fumes permeated the entire building and every room tested positive for meth, including the infant room.
A vent fan in the bathroom was used to try to hide the smell of the smoke, according to police.
Heinz had been a full-time employee for three years and worked in the infant area.
Read more from Fox 8 Cleveland.