Mom seeks justice in killing of daughter allegedly at the hands of fugitive ex-Marine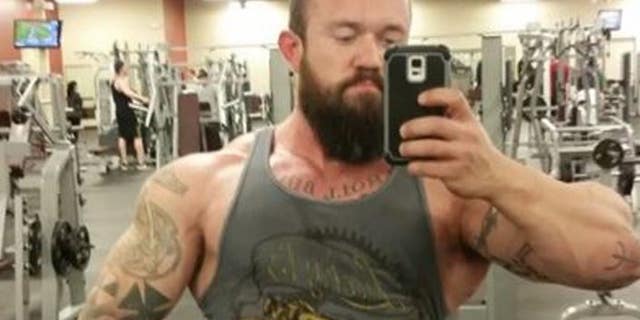 Josephine Wentzel, a former police detective and mother of a Phoenix woman who was murdered in 2016, reportedly started to investigate her own daughter's killing because she didn't think police were making enough progress in the case.
San Diego County District Attorney Summer Stephan said Wentzel's efforts have helped generate tips, noting "this is not a mother you want to mess with," CBS News reported.
Krystal Mitchell, her 30-year-old daughter, was on vacation in San Diego in 2016 with her boyfriend, Raymond McLeod, a former Marine. The two had been dating for three weeks.
Mitchell's body was found strangled inside a condominium and McLoed was gone. He was later charged with killing the mother-of-two.
"I have to bring peace to my grandchildren," Wentzel told CBS News on Tuesday. "I want them to know that Nana did everything possible to bring justice to the man responsible for the death of their mother."
McLeod was last seen a year ago in Guatemala, after stints in Mexico and Belize, Steve Jurman, commander of the U.S. Marshals Service's fugitive task force in San Diego, told CBS.
Authorities believe McLeod is blending in with other Americans in a coastal area of Central Mexico. He has several distinguishing tattoos, including a Marine Corps logo, and is known to use drugs and hang out at strip clubs, the station reported.
McLeod has a history run-ins with the law. During the time of Mitchell's murder, McLeod had a pending case for allegedly strangling his wife. He also was convicted of domestic violence against another wife in Phoenix, Stephan told the station.
"He is charming, he is deceiving, he is a liar, and he is a viper," Wetzel said.