Mom says third-grade daughter banned from school party for Common Core opt-out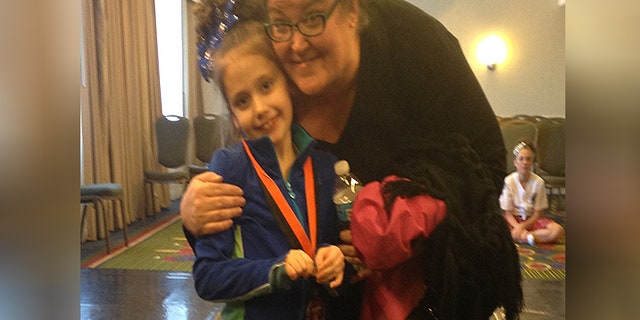 NEWYou can now listen to Fox News articles!
A New Jersey mom says her third-grade daughter was "bullied" by school officials - left out of an end-of-year cupcake and juice box party - because she opted out of the state's version of Common Core testing.
Michele Thornton, of Oldmans Township, said school officials would not let 9-year-old Cassidy participate in Monday's party, telling her the bash was only for students who took the Partnership for Assessment of Readiness for College and Careers (PARCC) exams. Thornton feels especially bad because it was she who told the girl not to take the controversial test, which critics say is part of a plan by Washington to nationalize school curriculums.
"She shouldn't be punished for something I did," Thornton tells Foxnews.com. "She's not a bad kid. It's bullying. I'm not 9, they can't bully me."
"She shouldn't be punished for something I did."
Thornton said she told the school in November, when the PARCC test was being administered in the Garden State, that she did not want her daughter to take it.
"They pressured me to make her take it," she said. "I told them that it was against the law to force my daughter to participate."
Thornton was shocked last week when Cassidy brought home the school's weekly newsletter, which mentioned an upcoming event.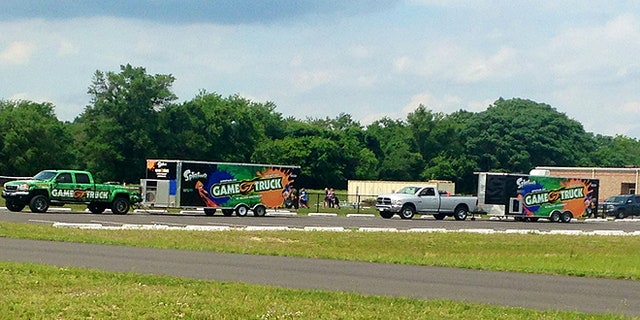 "Untest afternoon will take place Monday, June 15 beginning at 12:30 pm for children in grades 3-8 who participated in both PARCC assessments," it read. "Please have your child wear sneakers."
Thornton went to speak with officials at the school on Friday.
"They weren't sure where they were going to put my daughter, so I told them that I would just pick her up early from school," she said. "When I went in to pick her up there were two gaming trucks, an outdoor play area (soccer and volleyball), cupcakes, juice boxes, and buckets full of prizes for the kids.
"She left school crying," the mom said.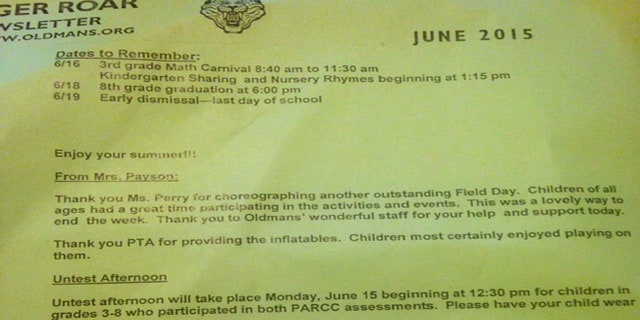 Thornton said the party snub followed others indignities. After sitting out the test, she was pulled out of class for a "meet and eat" with the school counselor/anti bullying coordinator, who drilled her with questions about why she didn't take the exam.
When Thornton complained, she said the school agreed to launch an investigation, which it wrapped up with an e-mail she received on Friday.
"Mr. and Mrs. Thornton," reads the email provided to FoxNews.com. "The HIB [harassment, intimidation, and bullying] investigation has been completed. Findings indicate that harassment, intimidation and bullying did not occur."
Officials for the Oldmans Township School District did not return requests for comment.
"The federal government's testing mandates have driven school administrators to absurd lengths in order to comply," Glyn Wright, executive director of the Eagle Forum, told FoxNews.com. "We all agree that parental involvement is key to a child's success, yet here we see some children punished and others rewarded because of the choices made by parents in exercising their fundamental right to direct their child's education."
Carolee Adams, president of the Eagle Forum's New Jersey chapter, said, the move by the school administration in Oldmans Township set an ugly new precedent.
"Refusals [students who refuse testing and surveys] were never treated like this before," Adams said. "PARCC has made this a new low. It's unconscionable and it's absolutely bullying.
"If that would have happened to my child, I would have just brought them to the Jersey Shore for the day."