Missouri mom outraged after viral video shows bullies holding gun at teen son's head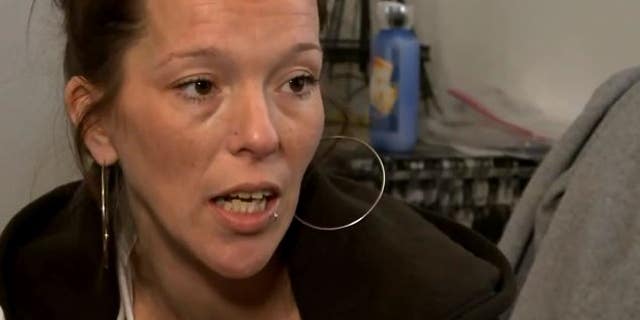 A Missouri mother was furious after a viral video showed a teenager holding a gun at her 13-year-old son's head.
The video, which circulated on social media, showed the 13-year-old boy on his knees and being yelled at by a few boys demanding him to kiss their feet. A boy was seen pulling out a gun and pointing it at the boy's head. The gun was pulled away and the boy was seen being punched.
Emily Bridges told FOX 4 KC she was upset when her son came home with bruises on Saturday. The mother told the station her son is on the autism spectrum and she didn't know what happened until her other son showed her a video of the incident.
WHITE ST. LOUIS WOMAN WHO BLOCKED BLACK NEIGHBOR FROM ENTERING APARTMENT DEFENDS HER ACTIONS
"I was hurt," Bridges FOX 4 KC. "I was angry. I was crying. I was mad. I was upset because he didn't defend himself."
Bridges said she went to police on Monday but said she didn't think the officers were concerned about the incident.
COLLEGE PRESIDENT APOLOGIZES FOR VIRAL VIDEO OF HIM DRINKING FROM BEER BONG WHILE TAILGATING
"He just really said that they're minors. There`s not a lot that happens to them," Bridges said.
On Tuesday, the Independence Police Department announced that Alexander Schrader, 17, a person of interest in the case, turned himself in. Two other juvenile subjects were also taken into custody but they were not named.
Bridges thanked the community for their outpouring support.
"I hope the other kids see this and see that those actions and those behaviors are not OK," Bridges said.