Missouri man killed toddler because she wouldn't put on her pajamas, cops say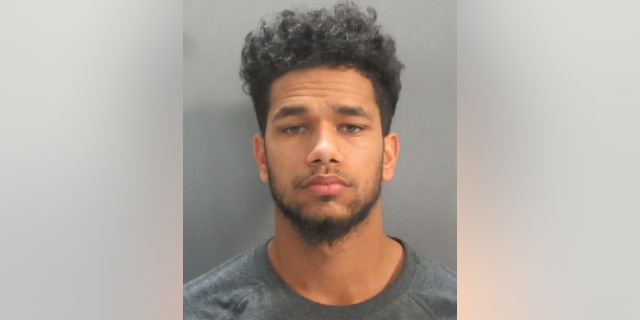 A Missouri man beat a 3-year-old to death because she refused to put on her pajamas, police said.
Jasper County prosecutors said on Thursday they charged Jalen Vaden, 22, with second-degree murder and child abuse after 3-year-old Jayda Kyle was found unresponsive in her bedroom. Jayda was the daughter of Vaden's live-in girlfriend.
According to court documents, on Nov. 27, Vaden was furious because he instructed the toddler to put on her pajamas and she had not done so. Police say he became so angry that he threw the 3-year-old, causing her to hit her head on the floor.
Investigators said "a short time later," Kyle left her bedroom and still did not have on her pajamas. Vaden allegedly threw her onto her bed and walked out of the room.
"Vaden then grabbed [Kyle's] leg, 'tossing' her 'face first' onto the floor," investigators said in court documents.
Police said Vaden later returned to the bedroom and found Jayda unresponsive and bleeding.
The 3-year-old was transported to Children's Mercy in Kanas City, where she later died. An autopsy revealed the cause of death was a head injury consistent with child abuse.
Carl Junction police said the child's mother has been cleared of any wrongdoing, KOAM reported.