Migrant group of 311 arrested near El Paso, bringing Monday total to 641 captures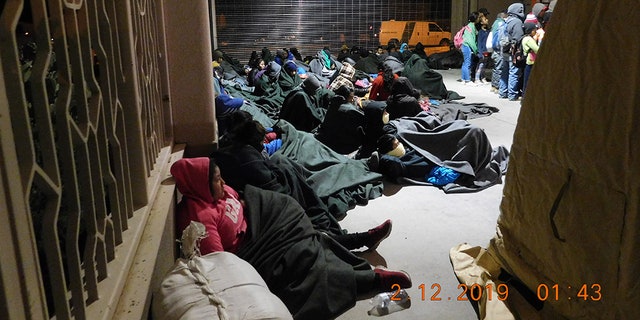 A group of 311 migrants, mostly Central American families and unaccompanied minors, was captured Monday near El Paso, Texas., Customs and Border Protection (CBP) announced.
This is in addition to the 330 migrants taken into custody by the Border Patrol's El Paso sector earlier Monday, before President Trump visited to make his latest pitch for a wall along the U.S.-Mexico border.
The apprehended total on Monday: 641.
RUSH LIMBAUGH GIVES BLESSING TO POSSIBLE BORDER WALL DEAL
The Border Patrol was surprised by this second group because it crossed near the El Paso city limits.
Similar large groups have been passing through the desert and surrendering themselves near the Lordsburg area near the Antelope Wells Port of Entry in New Mexico.
The group crossed through Anapra, a part of Ciudad Juárez that has extraordinary poverty. The Mexican city is plagued by drug violence and it's just across the border from El Paso.
The migrants walked halfway up Mount Christo Rey, a religious pilgrimage site in Sunland Park, New Mexico, going around a fence to cross.
FREEDOM CAUCUS CHAIR GIVES BORDER WALL DEAL A RESOUNDING 'NO'
Trump has repeatedly pointed to El Paso to make his case that a border wall is necessary, claiming that barriers turned the city from one of the nation's most dangerous to one of its safest.
CLICK HERE TO GET THE FOX NEWS APP
Fox News' Ray Bogan and The Associated Press contributed to this report.