Michigan WWII veteran who wished for 100 cards on 100th birthday receives more than 50,000
WWII veteran Isaac "Ike" Fabela had one wish for his 100th birthday on June 6: to receive 100 cards from people across the country. The Michigan man's request was granted and then some, his daughter said. As of Wednesday morning, Fabela has received more than 50,000 cards and packages.
"A big, heartfelt thank you does not express the gratitude," Lolie, one of Fabela's eight daughters, told Fox News through tears. "I wish I could show everyone how thankful and gracious we are -- he is so humbled by all of this."
So far, Fabela has received 55,000 cards, Lolie said. But that number is expected to climb: the Montrose, Michigan family has joined forces to take trips to the post office each day, where they load up the back of their cars with thousands of cards and packages from well-wishers across the country. Together, they open and read each card or letter that comes through.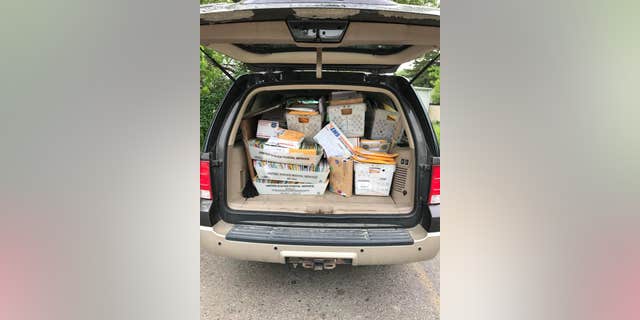 "It's impossible not to read them," she said.
"He does a lot of crying," Lolie said of her father's reaction. "He can't believe what some of these people have written."
Fabela has received letters from various concentration camp survivors, detailing stories of survival and thanking Fabela and his fellow servicemen for rescuing them from their abhorrent conditions roughly 80 years ago.
"If it weren't for you I wouldn't be here," many of the cards and letters have read, Lolie said.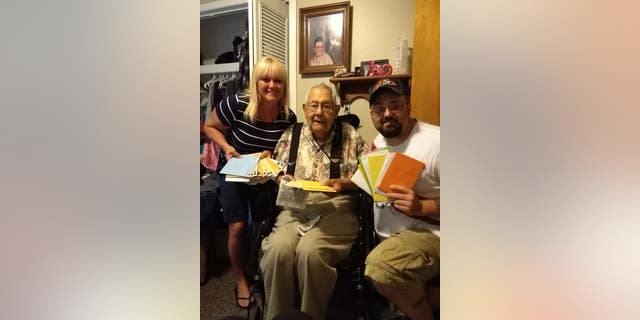 "A lot of them have said in their cards, 'We have something in common -- we are both from Michigan,' or 'You rescued my grandparents,'" Lolie said. "They all have some connection."
A young girl in Jamaica also wished Fabela a "happy birthday," while military personnel and law enforcement officials have sent Fabela their medals, flags and even badges.
In return, Lolie said Fabela would like to personally thank each person who's reached out to him. But the feat would be nearly impossible.
"That's the kind of man he is," Lolie said of her father.
Instead, his family plans to post a video of Fabela to his Facebook page thanking all who have wished him well.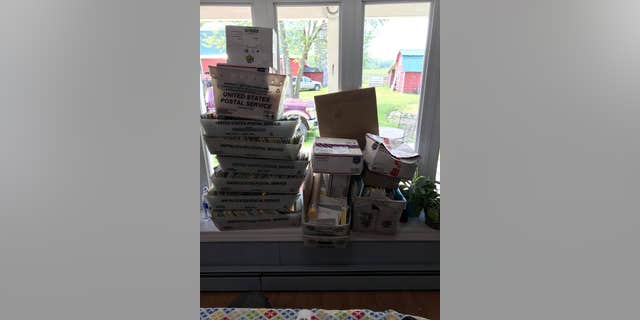 Fabela will continue his 100th birthday celebration with the greater Montrose community on Saturday. A local motorcycle group plans to line the streets while others wave flags as Fabela heads into town.
"Some days, we have to walk away from this because our emotions are so up and down," Lolie said of herself and her family. "It's crazy, but a good crazy. It makes you realize that there are still people out there who care."