Michigan State deadly shooting: 2 more students released from hospital, 1 still in critical condition
Three Michigan State University students - Arielle Anderson, Alexandria Verner and Brian Fraser - were killed in a Feb. 13 campus shooting
Following a deadly shooting on the campus of Michigan State University last month, MSU Police and Public Safety gave an update on the five students who were injured, saying two more had been released from the hospital and one remains in critical condition.
Another student remains hospitalized in fair condition and a fifth injured student was previously released, campus police added in an update on social media, citing the state's Sparrow Health.
The two students who were newly discharged had been in serious but stable condition perviously.
The shooting on the campus on Feb. 13 left three students dead. The gunman turned his weapon on himself, police said.
MICHIGAN STATE REOPENS AFTER DEADLY SHOOTING; UNIVERSITY WILL COVER VICTIMS FUNERAL COSTS, HOSPITAL BILLS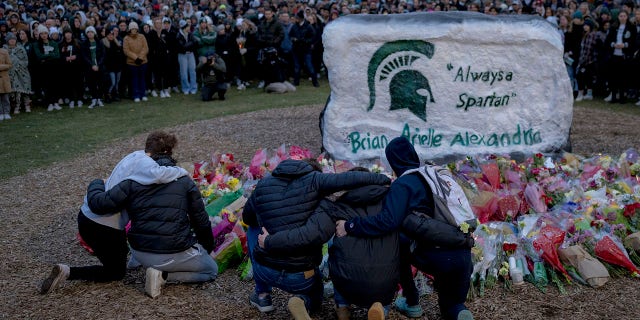 "The violence we experienced on our campus impacted students in different ways, and they are working through the trauma in different ways, too," assistant professor Simone Peinkofer of MSU's Broad College of Business told Fox News Digital as students returned to classes this week.
MSU SHOOTING SURVIVOR REVEALS LOCKDOWN HORROR, WOMAN SCREAMING LIKE BLOODY MURDER
"Some students are ready to be back in person — but other students don't feel comfortable coming back to campus."
CLICK HERE TO GET THE FOX NEWS APP
The students who were killed in the shooting - Arielle Anderson, Alexandria Verner and Brian Fraser - will receive posthumous degrees.