MSU shooting survivor reveals lockdown horror, woman screaming like bloody murder
Michigan State student Marcy Creevy said in a TikTok video it was like she was "holding my breath" during rampage
A Michigan State University student barricaded herself inside a room after a gunman opened fire on campus last month as she mentally prepared to defend herself.
Marcy Creevy, 19, recalled the harrowing moments of Feb. 13 as she read from her diary in a TikTok video about the night Anthony McRae fatally shot three students and wounded five more.
She was about 20 minutes into her studies on the second floor of the university's Union building when the room "illuminated with red and blue lights" and she got a texted from a friend saying, "Don't go outside."
"I went back to the window and looked down further to see cops on the lawn with their rifles pointing at the building I was in," Creevy said in the video last month as she read from her notebook wearing her MSU sweater.
MSU SHOOTER ANTHONY MCRAE'S DAD SAID HE CHANGED AFTER MOM DIED: 'HE BECAME BITTER AND ANGRY'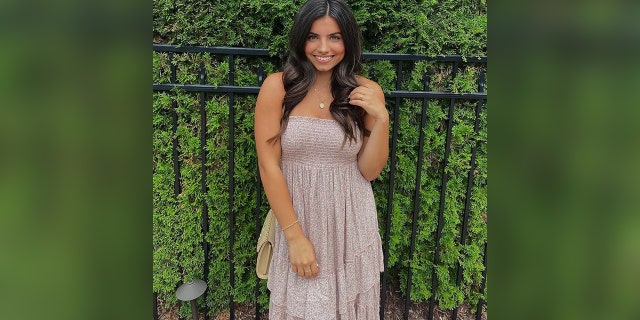 "I heard a woman scream, 'Shooter,' and run down the hallway. You know when you can hear the fear in someone's voice. It was just like that, screaming bloody murder."
She said her "fight or flight kicked in."
"I still can't comprehend how my body knew exactly what to do while all my heart wanted to do was cry, scream and break," Creevy said. "I turned the lights off, ran to the other room, shut the doors and turned those lights off."
That's when she was joined by four other students, who hid behind a wall and under tables, Creevy said.
MICHIGAN STATE STUDENTS HID IN LAUNDRY AND ON CAMPUS: 'WE'VE ALWAYS BEEN PREPARING FOR MASS SHOOTING'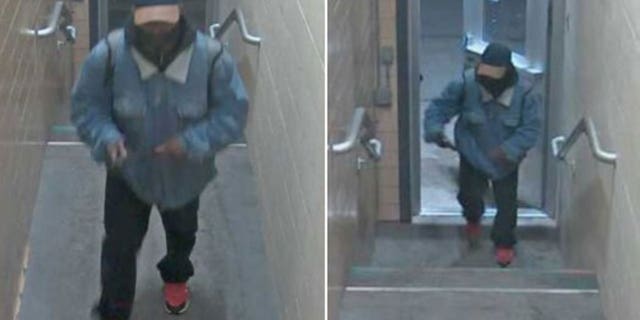 She got a text from her dad saying, "Be smart. Always give yourself an out."
"I ran to the doors of the room and began pushing a table. At that point I heard a deep man's voice yelling from the hallway, the shooter," Creevy said as she developed a game plan in case he came inside.
"My first thought was that I would play dead. This is what my mom always taught me," she said. "But then I thought to myself he would actually have to shoot someone first if I could play dead."
She fought back tears as she continued to read.
MSU SHOOTING VICTIMS: WHAT WE KNOW ABOUT THE THREE STUDENTS WHO WERE KILLED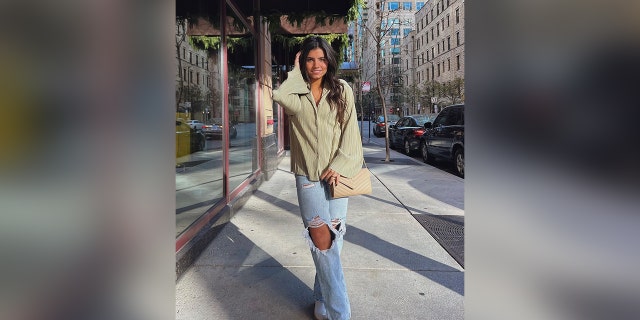 "Knowing myself and how I face violence, I was going to defend as hard as I could, my mom would have hated me for that, to defend and fight back rather than thinking extremely tactically," Creevy said.
Someone banged on the doors, and flashlights lit up the room. Police officers found the hiding students.
"That's when I lost it," Creevy said. "It was as if I had been holding my breath for the last 22 minutes. As if I wasn't taking anything in. And when I raised my hands above my head, I could finally breathe again."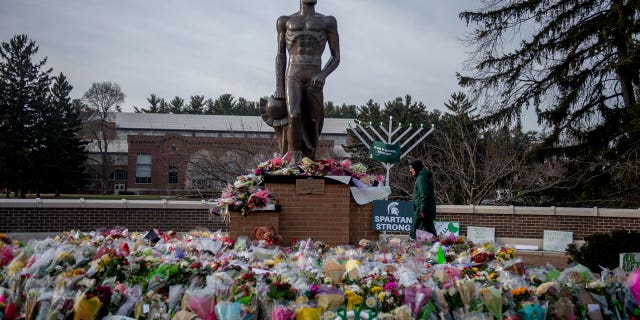 As students like Creevy did everything they could to survive, law enforcement scoured the area in a massive manhunt for the shooter, who police later identified as McRae.
MICHIGAN STATE UNIVERSITY SHOOTER ANTHONY MCRAE FOUND DEAD AFTER CALLER'S TIP TO POLICE, OFFICIALS SAY
A tip led law enforcement to the 43-year-old man, who turned the gun on himself.
Police said he didn't have any affiliation with the university, which made the shooting all the more puzzling.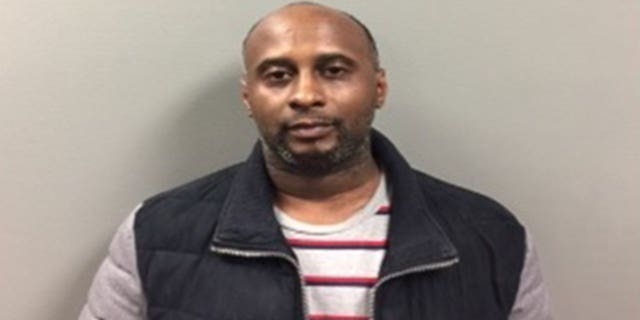 McRae's dad told Fox News Digital after the shooting that "only God knows why" his son opened fire on the East Lansing campus, but said Anthony changed after his mom died in September 2020.
Investigators indicated Anthony McRae had a history of mental illness, and officers told 911 dispatchers that they were called for a welfare check for him the previous week.
ONE MSU SHOOTING VICTIM STILL IN CRITICAL CONDITION, FOUR OTHERS STABLE
Creevy said she didn't record her video to illicit sympathy but to share her story about "the sad truth … that maybe it could educate or help someone in the future if they have to go through what we had to go through that night."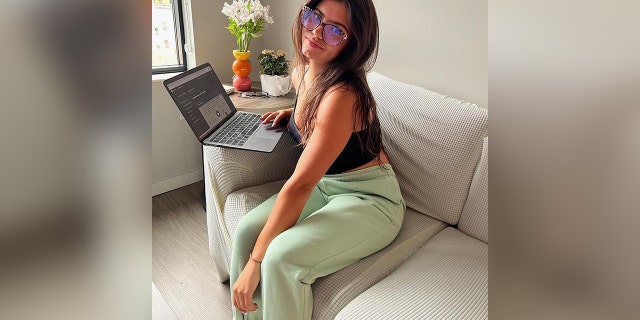 She wrapped up her eight-minute video by saying, "The past 12 pages have encapsulated my story, but the past 12 pages will never encapsulate the emotions behind it.
"And that's OK because there are six others that were physically right there with me and thousands of others whose lives will be forever changed, yet we're all still right there, altogether.
"I will not let an evil person take away from the place that I call home. I will never let the evil win."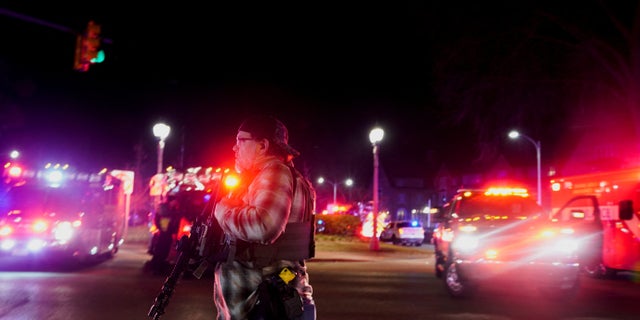 CLICK HERE TO GET THE FOX NEWS APP
The victims who lost their lives were Alexandria Verner, a junior from Clawson; Arielle Anderson, a sophomore from the Detroit suburb of Grosse Pointe; and Brian Fraser, a sophomore, also from Grosse Point.
Of the five injured students, one was in fair condition, two were in serious condition, but stable, one remained in critical condition and one was discharged, MSU Police and Public Safety said in a Feb. 23 update.