#MeToo comes to West Hollywood as gay mayor accused of sexual harassment: report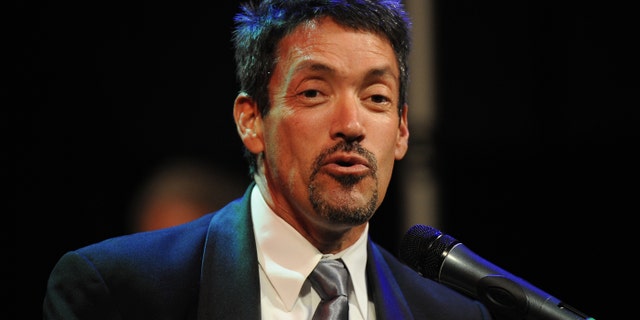 The #MeToo movement, which has swept through the corridors of power in Hollywood and Silicon Valley, has now arrived in West Hollywood, California.
West Hollywood Mayor John Duran, who is openly gay, is under fire from fellow lawmakers who are urging him to step down after new sexual harassment allegations by members of the Gay Men's Chorus of Los Angeles.
"It is time that the #MeToo movement comes to West Hollywood," Robert Oliver, who resigned as vice chair of the city's public safety commission last week after his colleagues declined to condemn Duran, told the Los Angeles Times.
3 MARYLAND TEENS, 12-YEAR-OLD BOY, CHARGED IN RAPE OF WOMAN
Duran, who is 59, has refused to step down, describing himself as a "proudly sensual gay man," according to the publication.
"There's a culture clash going on," the mayor told the Times. "If somebody expresses himself or herself sexually, that doesn't make it harassment, per se."
In 2016, West Hollywood paid $500,000 to settle a sexual harassment lawsuit brought by Duran's ex-council deputy, the Times reports. He was also reportedly once accused by another council member of using the dating app Grindr during a public meeting.
This Tuesday, protesters are planning to call for Duran's ouster at the City Council meeting and demonstrators reportedly plan to push for action on the recent deaths of two black gay men inside the home of Ed Buck, a wealthy, white Democratic donor. Duran has worked as an attorney for Buck in the past.
SON ALLEGEDLY KILLED PARENTS, HOUSEKEEPER IN GATED NEWPORT COMMUNITY
The Times reports that three current or former members of the Gay Men's Chorus have accused Duran, who was a prolific fundraiser and board member of the organization, of making crude sexual comments and engaging in unwanted touching.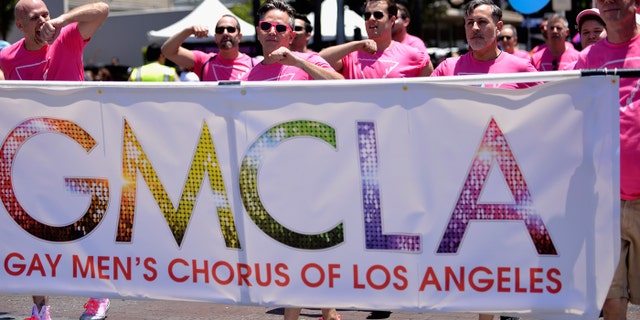 One chorus member, Jason Tong, 23, told the Times that Duran came up behind him and put two fingers inside his waistband near his hips in a changing room in October. The singer made eye contact with Duran, who apparently then walked out of the room.
"I sort of went into a shocked state," Tong told the Los Angeles newspaper. "It all happened very quickly, five seconds or so. … I went to the next changing room over and told a couple of my friends what happened. Only then did I realize I had been violated by someone."
Tong said the idea of consent is easy to understand, regardless of the age difference between him and Duran.
"No matter how old you are, it's very easy to ask first," he added.
Several City Council members have called on Duran to resign immediately.
"I believe it is time for our mayor to step away from his role on the Council. Our City cannot focus on the work of the people when we have to address new and numerous allegations of sexual misconduct, including whether our mayor used his title to solicit sexual favors," Council member Lindsey Horvath wrote on her Facebook page.
CLICK HERE TO GET THE FOX NEWS APP
Council member John D'Amico also called on Duran to resign, noting that the allegations are taking attention away from the governing body's actual work.
"If he does not take action on his own there are a limited set of actions for our City Council to take. We are able to demote John from his position as mayor and/or censure him and remove his travel budget. We cannot remove John from office," D'Amico said on Facebook.
In a statement posted to Facebook on Wednesday, Duran indicated that he has no intention of stepping down, writing in part:
"I understand that the ground has shifted in a tectonic way with the "Me Too" movement. I get that. But the pendulum swings too far when [an] accusation is treated as truth, and mobs swirl around rumor and conclusions are drawn based on someone's race, gender or sexual orientation and accusation alone. That leads to injustice. So, will I resign? Those of you who know me well, know the answer. HELL NO."