Medal of Honor recipients welcomed with motorcade, hundreds of spectators in Texas
NEWYou can now listen to Fox News articles!
A motorcade along a Texas interstate to escort 17 Medal of Honor recipients on Wednesday drew hundreds of participants and spectators to honor the special guests.
The city of Gainesville, located 70 miles north of Dallas, has hosted the Medal of Honor Host City Program since 2001 to "provide residents with a more interactive connection with America's history, the military and the veteran community."
In the years since founding the program, almost half of the nation's Medal of Honor Recipients have attended the special weekend to honor their service.
This year's group arrived Wednesday at Dallas/Fort Worth International Airport, and were escorted by Patriot Guard riders and law enforcement up to Gainesville ahead of this weekend's ceremonies. Crowds of onlookers stood atop overpasses and alongside the highway to watch them pass.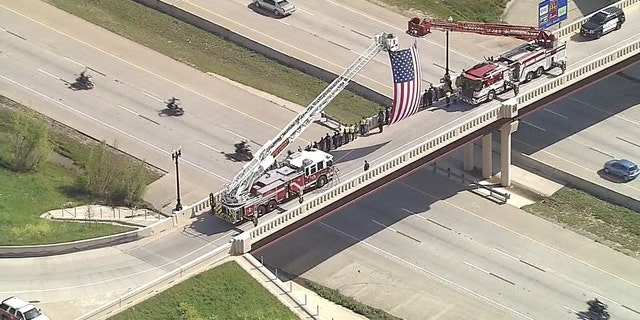 "It's an important thing," Air Force veteran Bill Pratt told FOX4. "And I would do something like this every chance I get."
Heather Ales told said her family has a legacy of military service, and brought two children to see the motorcade pass.
"So it's important to me that they understand and have an appreciation for them," she said.
MEDAL OF HONOR RECIPIENT BURIED AT ARLINGTON CEMETERY
The Medal of Honor recipients will have a dinner, a parade, a banquet and a chance to share their stories with school children in Gainesville over the next several days.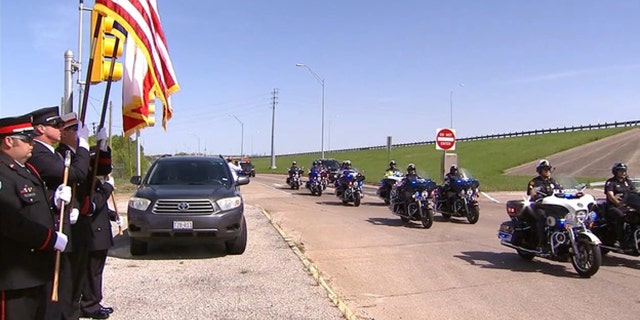 Vietnam Veteran Doyce Clark told FOX4 he hopes the group of 17 will see how much Americans "really love and care about them" over the course of the weekend.
"The military, especially the veterans, we just don't honor them enough. We don't," he said. "And we, as Americans, need to honor our veterans a lot more."