Mattress store serial killer captured after deadly crime spree, cops say
A Tuesday morning car chase ended a bloody week for a man Texas cops say is a "serial killer," and who's suspected in a series of mid-July murders -- including two at mattress stores.
Jose Giberto Rodriguez, 46, who has a criminal record dating back to 1989, was captured after a brief vehicle pursuit, Harris County Sheriff Ed Gonzalez tweeted. Rodriguez was named the prime suspect by police in a trio of slayings that rocked the Houston area.
"He's been on a rampage in a series of murders," Houston Police Chief Art Acevedo said at a Monday news conference. "Let's get this man off the street as soon as possible."
Acevedo added: "He's a parole absconder and so he cut his monitor just a matter of days ago."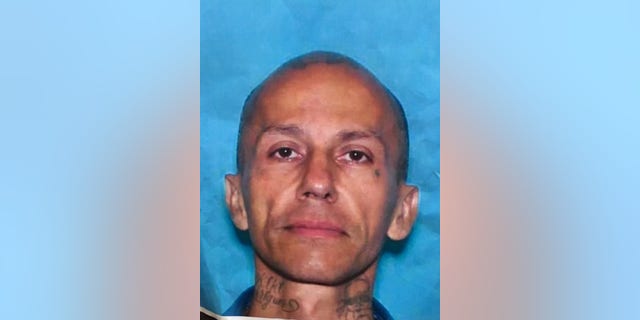 During a news conference Tuesday, Sheriff's Sgt. David Crane announced that there was enough evidence to charge Rodriguez with two counts of capital murder. A third count is likely to be filed Wednesday, he said.
Following the chase, Rodriguez was "arrested without incident" around 7 a.m. after two calls for service came in about "a suspicious vehicle," Gonzalez said.
No one was injured in the apprehension, which he described as "a very professional takedown of a very dangerous individual."
"One of the calls also mentioned that an individual was out knocking on doors so there's no doubt in our mind that he intended to find his next victim," Gonzalez said, adding that a firearm was located in the vehicle.
Rodriguez's alleged crime spree began July 9 with a home invasion robbery, FOX26 Houston reported. But cops say the rampage turned deadly just days later, when the sex offender and known gang member killed 62-year-old Pamela Johnson. She was found dead Friday inside her home in Cypress. Police were called to the address after Johnson's brother told authorities she wasn't answering her phone.
Johnson's car was located at a Willowbrook Mall parking lot on Saturday. Surveillance video showed a man, believed to be Rodriguez, walking through the mall on Saturday and exiting the building on the opposite side.
That same day, Allie Barrow, 28, was shot and killed at the Mattress Firm, located across the street from the mall. Police suspect Rodriguez was responsible for killing Barrow, who was the manager of the mattress store.
Officials say the reign of terror continued Monday when Rodriguez shot and wounded a 22-year-old contract METRO Lift driver. Later that day, another man was found shot to death in a Mattress One store.
"Since the first murder with Mrs. Johnson, they've been working around the clock trying to connect all the different pieces," Gonzalez said.
Acevedo said Rodriguez appeared to be motivated by money in each of the cases, and also said the spree could have been even worse. Acevedo described reports Rodriguez had "recently" knocked on several doors in one neighborhood, trying to engage residents in conversation.
Fox News' Elizabeth Zwirz contributed to this report.