Massachusetts officers kill man, find his mother stabbed to death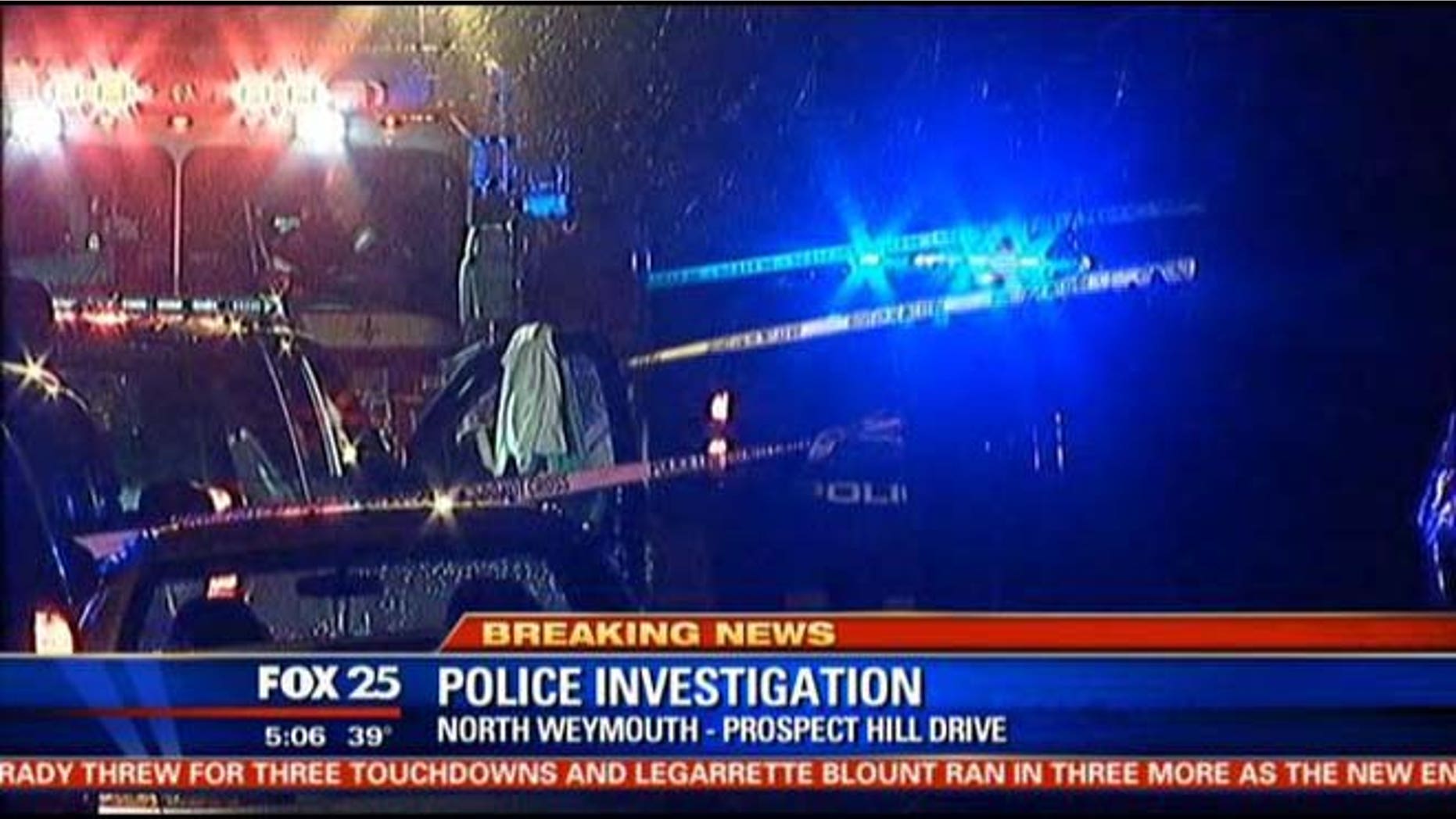 Two Massachusetts police officers fatally shot a man armed with a knife Monday before finding the man's mother stabbed to death on the front steps of their home.
Police and an ambulance crew were called shortly after 1 a.m. to a home in Weymouth, south of Boston, on a report of someone needing assistance and were confronted by 49-year-old Paul Campbell, according to the Norfolk district attorney's office.
Both officers decided simultaneously that deadly force was necessary and opened fire on Campbell, who was brought to South Shore Hospital and pronounced dead, the prosecutor's office said in a statement.
Police and paramedics then found the body of Patricia Campbell, 72, on the front steps of the home she shared with her son, authorities said. She was pronounced dead at the scene. Officials said there was evidence that Patricia Campbell was stabbed. The medical examiner's office was to perform an autopsy.
According to the Boston Herald, Boston Mayor Martin Walsh asked for privacy for his girlfriend, Lorrie Higgins, and her daughter, Lauren, whose father was Paul Campbell.
"This is an extremely personal situation and I ask that Lorrie and Lauren's privacy be respected at this time," Walsh said in the statement. "This is an ongoing investigation and it is not my place to speculate on why or how this happened. My focus right now is on my family, Lorrie and Lauren, and their well-being."
Higgins raised Lauren as a single mother, the Herald reported.
Police and the prosecutor's office said the investigation was continuing.
"There is no such thing as a routine call," Weymouth Police Chief Richard Grimes said Monday. "Situations like this illustrate that."
The names of the two officers haven't been released.
Both officers were placed on administrative leave under normal protocols, MyFoxBoston.com reported.
Officials said both officers have been on the force for about 10 years.
The district attorney's office said Weymouth police reported that they had responded to the Campbells' home three times in recent years, all for medical calls.
The Associated Press contributed to this report.