Massachusetts man takes home TV, leaves kid during Black Friday shopping, cops say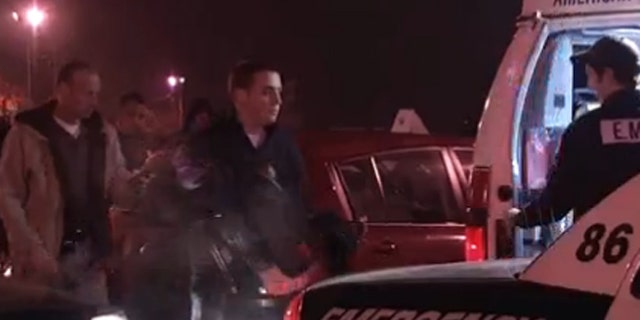 NEWYou can now listen to Fox News articles!
Police say a Massachusetts man left his girlfriend's 2-year-old son in a car while he went shopping for Black Friday bargains, then went home with his new 51-inch flat screen television and left the toddler behind.
Police, alerted by store security, found the boy asleep in the vehicle in a Kmart parking lot at about 1:30 a.m. Friday.
They forced their way into the car and took the boy to the hospital as a precaution.
Meanwhile, they tracked the man, who was identified by WWLP.com as Anthony Perry, 34, to his Springfield home. The station reported that Perry was babysitting for his girlfriend who was working at the time.
He told police he lost the boy while shopping, panicked and called someone else for a ride. The station reported that Perry did not alert Springfield police about the missing boy. Police could not immediately determine how Perry was able to lug the TV to his home without the car he drove to the store.
The 34-year-old man was not arrested and not immediately charged, but police say they expect to charge him with reckless endangerment to a child.
The Associated Press contributed to this report
Click for more from from WWLP.com