Mass movement: US Christians don orange in church to honor ISIS victims
A new campaign sweeping through American churches has worshipers wearing orange - either in their Sunday best or on ribbons - to raise attention to the Christians executed at the hands of ISIS.
"It's so sad how they are being tortured—we need to get prayer power going."
The trend draws on the color orange to represent the jump suits worn by captives of the terrorist group, including some 20 Egyptian Copts beheaded last month in Libya. The campaign comes on the heels of remarks by Pope Francis calling attention to the modern-day persecution of Christians around the world. The Rev. Frank Karwacki, of Our Lady of Mount Carmel Catholic Church in Mount Carmel, Pa., hoped to draw attention to the plight of persecuted Christians by encouraging members of his congregation to wear orange ribbons and dress in the color.
"We are all brothers and sisters in Christ," Rev. Karwacki told FoxNews.com. "It's so sad how they are being tortured—we need to get prayer power going."
Karwacki said his church has long prayed for persecuted Christians, but he was spurred to action by the destruction and executions he saw from ISIS in the Middle East.
"They destroyed those ancient churches and killed so many of our Catholics there," he said. "I'm hoping that other parishes and churches" join the orange campaign.
His efforts follow similar ones by others, including Catholic writer Rey Flores who declared 'Orange is the New Color of Martyrdom' in an article for The Wanderer.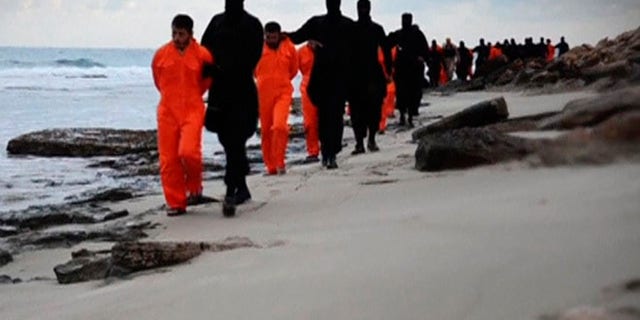 "We see images of these Christians getting executed on a daily basis," Flores told FoxNews.com.
Flores has worked to draw attention to the #orangejumpsuit project run by Rev. Patrick Mahoney, who leads the Church on the Hill in Washington, D.C. The project uses social media and encourages people to wear orange in an effort to raise awareness of Christian persecution.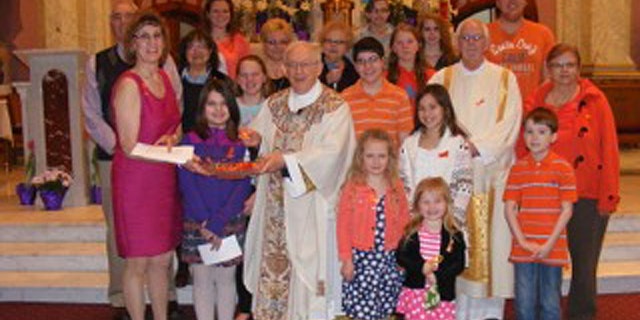 Flores says the project helps the issue of the persecution of Christians stand out from a steady stream of violence in media.
"I think people are sort of numbed with so many images that we're inundated with," Flores said.
Flores said Christians who seek to help their brethren in the Middle East must trust the power of prayer.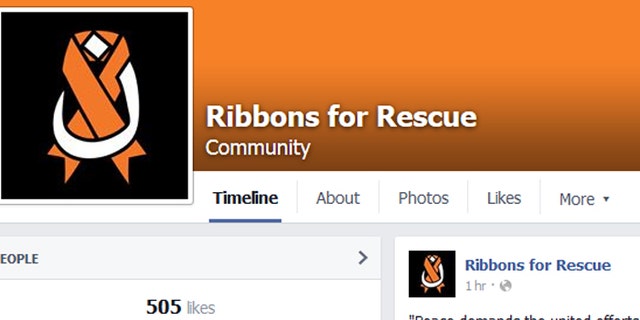 "What we can do is prepare spiritually and trust in the divine more so than our government," Flores said.
But Lydia O'Leary believes Christians can do more.
O'Leary's group, Ribbons for Rescue, aims to encourage people to call on lawmakers to provide more financial assistance for Christian refugees in the Middle East and offer them safe havens in the U.S. Her group advocates Christians wear orange every day to draw more attention to Christian prisoners persecuted for their religion.
"We call on people to wear orange daily," O'Leary told FoxNews.com. It says "we're standing with you on this—you're not alone."
So far more than a dozen churches in New Hampshire have joined O'Leary's efforts, but she hopes to expand the group's presence in other states.