Maryland office shooting suspect had history of workplace violence
An employee of a Maryland granite company who opened fire on Wednesday– killing three of his co-workers and sparking a massive manhunt – had a history of workplace violence, police said.
Radee Labeeb Prince, 37, of Elkton, Maryland, was arrested nearly 10 hours after five people were shot, three of them fatally, at Advanced Granite Solutions. After the workplace rampage, authorities said Prince drove to Wilmington, Delaware and shot an acquaintance in the head at a used car lot.
It's unclear what led to the shooting. Prince had been a machine operator at the company, which designs and installs granite countertops, for four months, owner Barak Caba told The Associated Press in a phone interview. All five of the people he shot were his co-workers.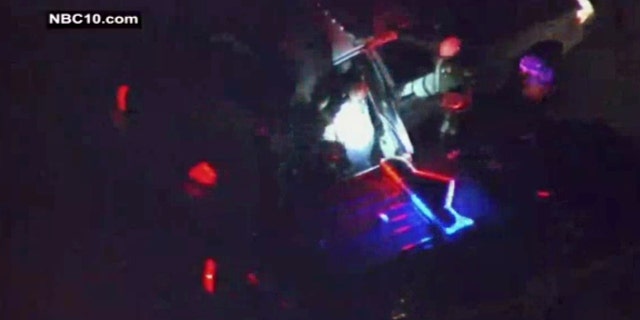 Police say Prince has a lengthy rap sheet that includes gun charges, traffic violations and issues with his probation. He's also been accused of becoming violent with former co-workers.
Prince, 37, was fired from another granite company, JPS Marble and Granite, earlier this year after he allegedly punched his work colleagues, according to court documents obtained by FOX45 Baltimore. Prince allegedly returned three times to threaten workers after he was fired, court documents show.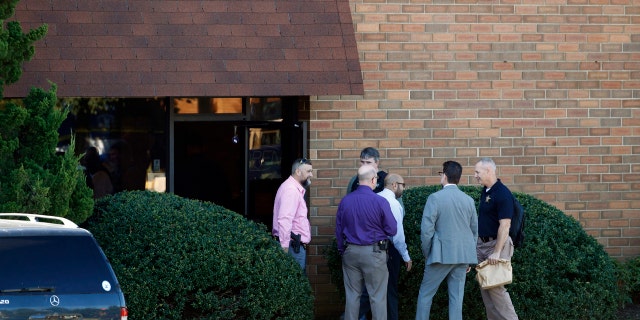 His behavior was so scary, his former boss tried to file a restraining order, known in Maryland as a peace order, against Prince.
"He came to see me, cursed and yelled at me about unemployment benefits. I felt very threatened because he is a big guy and very aggressive on me," Prince's former boss, Philip Siason, told the court.
Saison said in the court documents he "didn't want to wait" until Prince became physically violent, and noted his prior gun charge as a reason for feeling particularly afraid of the man.
A Harford County District Court judge denied the order, saying the case and claims by the manager didn't meet the required burden of proof.
In addition to the workplace complaint, Prince had 42 prior arrests on his record in Delaware, including 15 felony convictions, according to Wilmington Police Chief Robert Tracy.
Tracy said the attacks were targeted and Prince knew each of his victims.
"This is a person with no conscience," he said.
The father of an employee at the company described Prince as a "loose cannon" to FOX45. He claims Prince gathered the employees together before opening fire.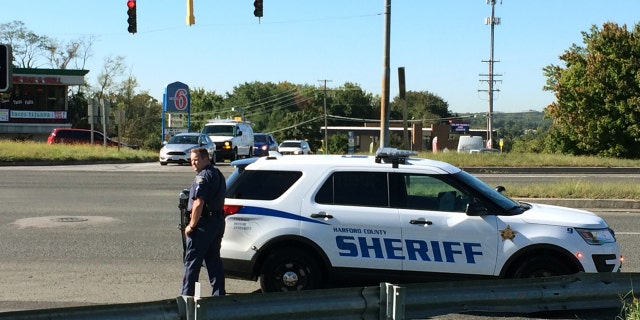 Prince appeared in court in Delaware early Thursday, where he was charged with attempted murder and three weapons charges and is being held on $2.1 million cash bond, FOX 29 reported.
Wilmington Police Chief Robert Tracy said his department is coordinating with Maryland law enforcement officials to transfer Prince back to Maryland to face charges in the workplace shooting.
Two people who survived the shooting were still listed as critical Thursday morning at the University of Maryland R Adams Cowley Shock Trauma Center, a spokeswoman told FOX45.
A widow of a man killed in the rampage said Thursday in an interview with the Associated Press her husband was so concerned about the gunman's explosive temper that he brought it up in church prayer sessions.
Bayarsaikhan Tudev's widow, Gerelmaa Dolgorsuren, told the AP that her husband had described Prince's volatile temper several times.
"He was always angry," she said her husband told her.
The Associated Press contributed to this report.