Man shoots brother after argument over 'Tupperware-style dish': police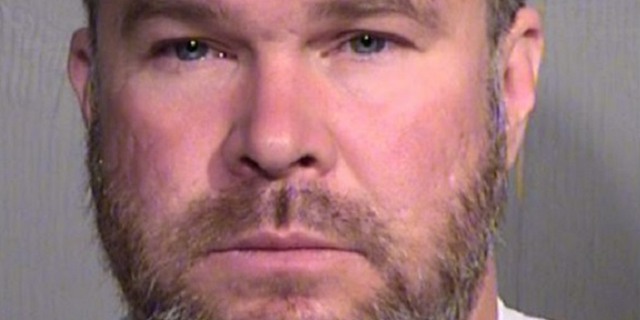 An argument over a Tupperware-style dish ended Sunday night when an Arizona man fired a bullet through a master bedroom door and sent his brother to the hospital in critical condition, The Arizona Republic reported, citing police.
John Murillo, 44, told police he shot his brother, Anthony Murillo, 46, because he has a black belt in martial arts and threatened him, court records state. The brothers had reportedly fought over text messages because Anthony Murillo was mad about his younger brother using his "Tupperware-style dish."
Anthony Murillo reportedly knocked on his brother's bedroom door to confront him, the report said.
ARGUMENT PRECEDED TEXAS SHOOTING THAT KILLED 4 MEN
John Murillo allegedly opened fire through the door, striking his brother several times, Phoenix's KNXV-TV reported. Avondale police received a call of shots fired around 10 p.m., the report said.
Officers reportedly found Anthony Murillo in the garage of the home. He told officers his brother had left the house in a black vehicle, court records said.
Police found John Murillo driving near the home, The Arizona Republic reported. He allegedly told officers, "I shot (my brother) through the door, I just reacted, I wasn't thinking."
He was booked into the Maricopa County Fourth Avenue on several charges, including assault with a deadly weapon, court records said. His bond was set at $20,000.
Anthony Murillo was taken to a hospital and treated for his injuries. Police said he was in stable but critical condition.
Avondale is about a 20 miles east of Phoenix.