Man gets life in prison for killing 80-year-old woman who was duct-taped to chair, beaten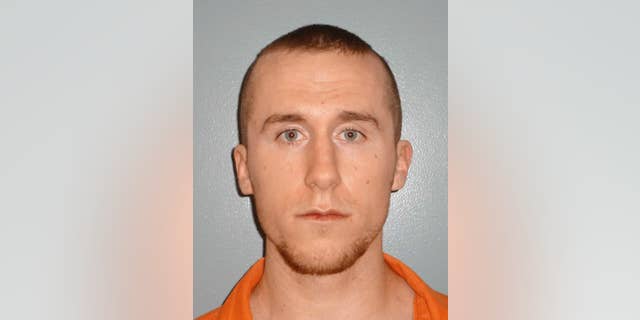 PENDLETON, Ore. – A Washington state man has been sentenced to life in prison for killing an 80-year-old woman who was duct-taped to a chair, blindfolded and beaten during a robbery at her northeast Oregon home.
Matthew Raymond Hermann was one of three men accused in the 2013 home invasion near the small community of Umapine.
The woman, Joyce Key, lived alone. She suffered multiple skull fractures and other injuries, and she died in a hospital six months later.
An accomplice said Hermann planned the robbery.
Under the terms of his plea deal and sentence, Hermann is eligible for parole after 40 years, the East Oregonian reported (http://bit.ly/1wuDqmM). He is 22.
Hermann also pleaded guilty Thursday to beating a prisoner last year in the Umatilla County Jail.
A second man, 23-year-old Caleb Leon John Scott, pleaded guilty Thursday to robbery and other charges. The third man, 20-year-old Jacob Lee White, pleaded guilty last year to robbery and burglary. Scott and White have not yet been sentenced.
All three lived in the Walla Walla area.
Authorities said White drove the other two to Key's house in January 2013 but didn't go inside.
During the investigation, White agreed to wear a recording device for a conversation with Scott, according to court documents.
Scott said he didn't see Hermann hit the woman. But he saw Hermann holding a rolling pin while Key was in a chair, wrapped in duct tape with a towel over her head, court records said.
Scott said Hermann told him Key "had seen his face, so he had to do something about it."
Key's son found her the next morning still bound to her chair.
___
Information from: East Oregonian, http://www.eastoregonian.info