Man Charged with Murder of Brooklyn Boy Found Fit to Stand Trial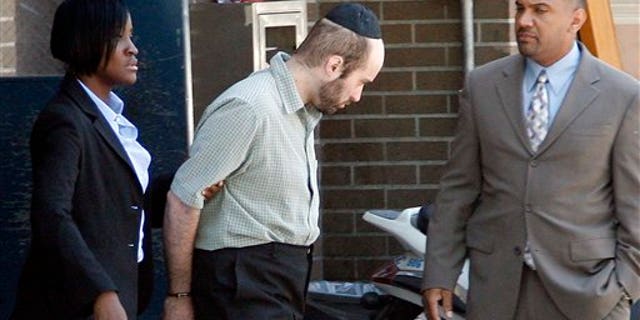 NEW YORK – The suspect in the kidnapping, killing and dismemberment of an 8-year-old New York City boy has been found competent to stand trial, a defense lawyer said Thursday.
Jennifer McCann said outside court that the finding was made after a psychiatric evaluation for Levi Aron, who had complained of hearing voices. The lawyer said the finding does not preclude an insanity defense. A plea of not guilty was entered for Aron at his Brooklyn arraignment.
Leiby Kletzky got lost on his walk home from a religious day camp July 11 and asked Aron, whom he met on the street, for help, prosecutors said. It was the first time the little boy was allowed to walk alone, and he was supposed to travel about seven blocks to meet his mother but missed a turn.
About 33 hours later, detectives found the boy's severed feet, wrapped in plastic, in Aron's freezer. A cutting board and three bloody carving knives were found in the refrigerator. The rest of the boy's body was discovered in bags inside a red suitcase in a trash bin. His legs had been cut from his torso.
Police and prosecutors said Aron, a hardware supply store clerk, confessed to suffocating Leiby with a bath towel, but they said they were continuing to work on verifying his horrific and bizarre explanation for the boy's death. It remains unclear why Aron took the child in the first place.
The medical examiner's office said the boy was given a cocktail of prescription drugs and smothered.
His disappearance sparked a major search effort in his somewhat insular community in Borough Park; his picture was plastered on light posts around the area.
Aron said, according to prosecutors, that he panicked when he saw the fliers.
Police said he took the boy to a wedding upstate, and then the boy remained in his apartment nearly a day while Aron went to work. They believe he was killed July 12.
Aron told his attorney Pierre Bazile that he was hearing voices. Bazile said he was worried about the well-being of his client and has asked for members of the public to refrain from judgment before his case goes to court.