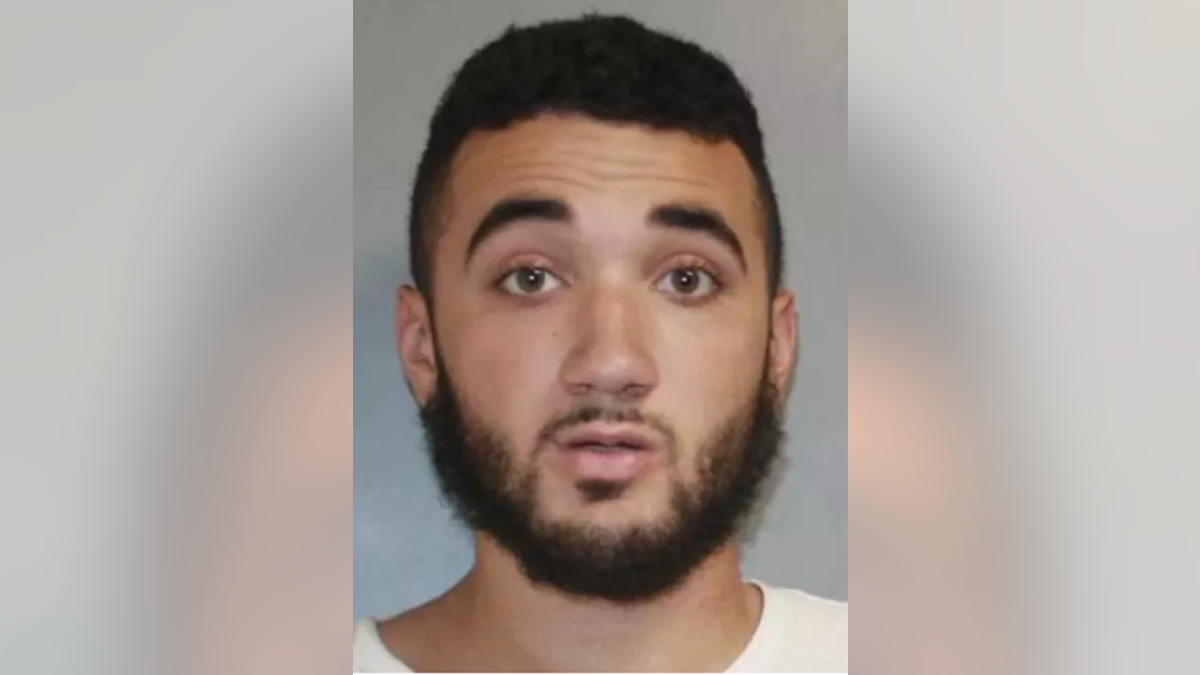 The 20-year-old man accused of attacking a Massachusetts cop with a rock, then stealing his gun and shooting the officer dead and killing another bystander was out on bail for a drug charge at the time, officials said.
Emanuel Lopes is expected to be arraigned Monday either at his bedside or in court on two counts of murder. Weymouth Police Officer Michael Chesna, 42, was killed Sunday morning after Lopes grabbed his gun and shot him several times. A bystander at a nearby home was also killed when she was struck by stray bullets.
At the time of the deadly shooting in Weymouth, Lopes was out on bail after he was arrested in October 2017 on charges of selling cocaine to minors and resisting arrest, The Patriot Ledger reported. Police described Lopes as homeless and said he tried to hide from officers by running into a wooded area. He was later located by a police dog.
Officers said in the police report they had dealt with Lopes in the past.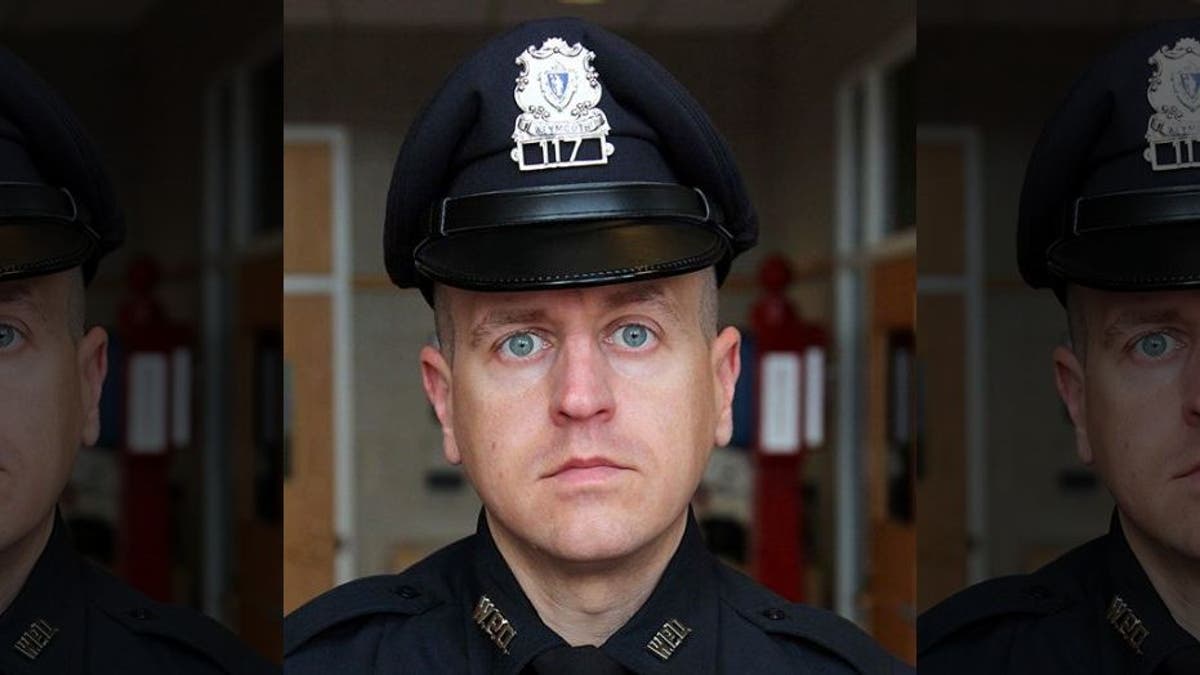 "We have fought with him before," the report said, according to the Patriot Ledger.
Lopes was released on $500 bail in November and was scheduled to return to court for a July 30 discovery hearing, the Boston Herald reported.
MASSACHUSETTS POLICE OFFICER KILLED AFTER ATTACKED WITH ROCK, SHOT WITH OWN GUN, OFFICIALS SAY
After his release, Lopes entered an addiction treatment center and ordered to stay drug-and alcohol-free. He reportedly failed to show up to a drug screening in February.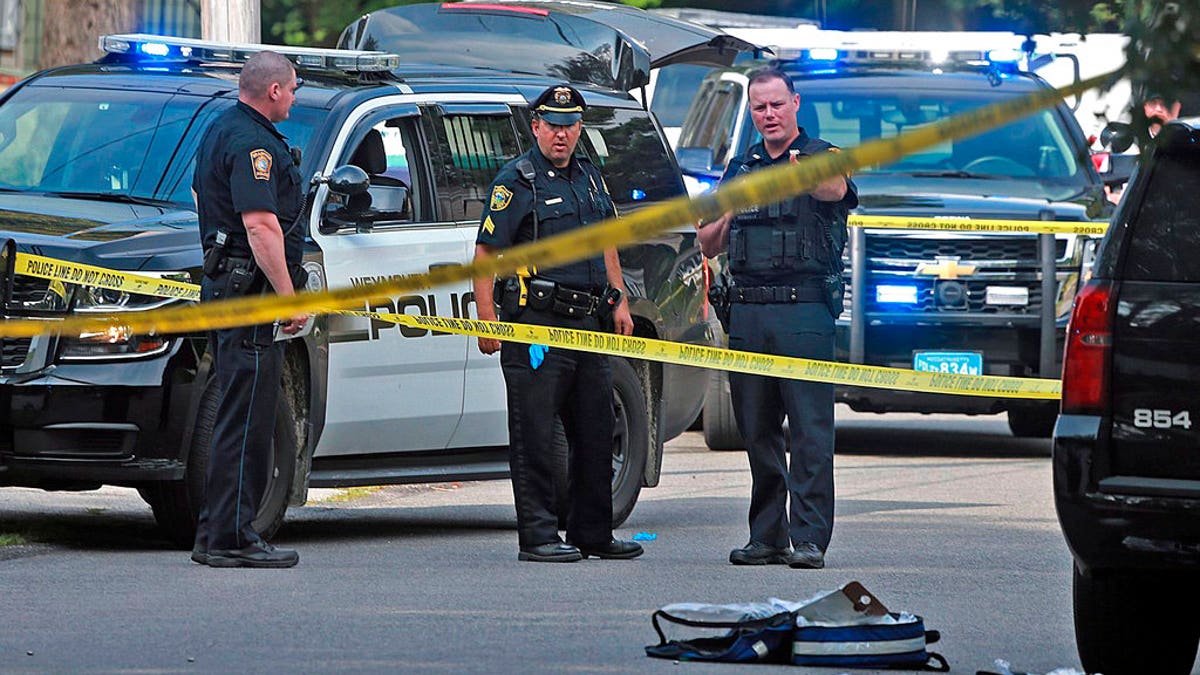 In September, Lopes was arrested for allegedly throwing a rock at a home. He was charged with property damage and released on pretrial probation, according to the report.
The police officer was responding to a report about a person driving erratically around 7:30 a.m. Sunday and encountered a BMW that crashed.
Chesna was trying to locate the driver of the vehicle, Norfolk District Attorney Michael Morrissey said, when he spotted Lopes allegedly vandalizing a home. That's when Lopes hit Chesna in the head with a rock. Chesna fell to the ground, and Lopes took the officer's gun and repeatedly shot him in the head and chest, Morrissey said.
Responding officers arrived at the scene and shot Lopes in the leg while the 20-year-old was fleeing. Lopes fired the gun several times again, killing a woman inside a home. The woman's name was not released.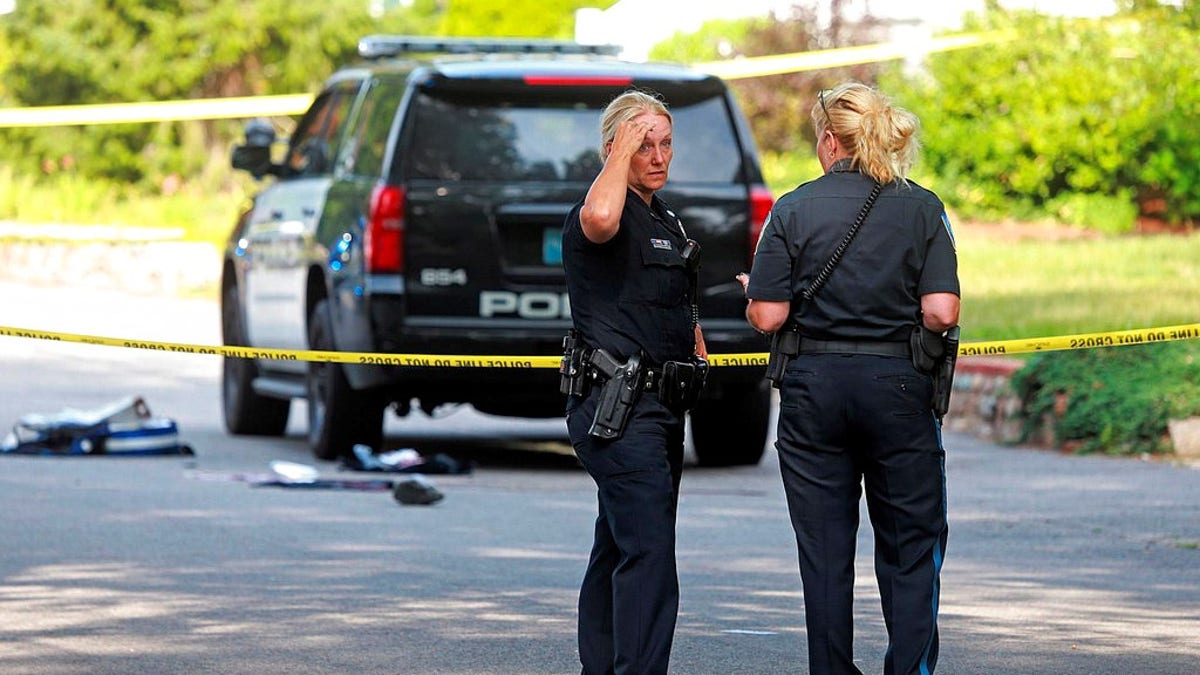 "This is an awful day for Weymouth and for Massachusetts. Our hearts are very much with the surviving families of these victims," Morrissey said.
Weymouth Police Chief Richard Grimes said Chesna was a veteran of the Iraq and Afghanistan wars who leaves behind a wife and two children, aged 4 and 9.
"I hired Mike Chesna six years ago tomorrow," said Grimes, who added that Chesna's mother had told him "he joined the military to help open the doors to get on this job [as a police officer]."
"He was one of those people who truly sought this job and was fortunate enough to get it," Grimes said.
The Associated Press contributed to this report.