Wife's dying wish was for suspect to clean up bloody crime scene, defense lawyer claims: reports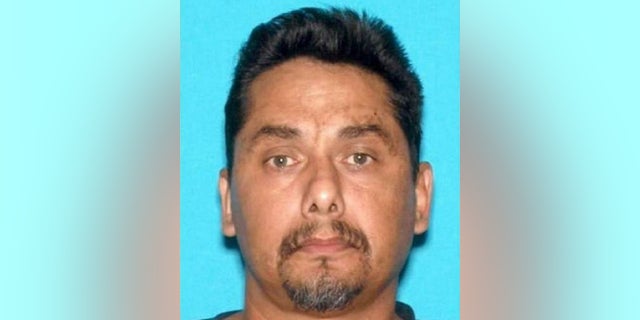 A California man accused of fatally stabbing his estranged wife -- and then driving around with her corpse in his car -- claims it was her dying wish for the suspect to clean up the bloody crime scene, his defense attorney told a jury in Fresno on Wednesday.
"I love you. Please don't let my son see me like this," Martha Mendiola, 50, who took a knife to her back, according to authorities, told suspect David Pena, 51, as he cradled her in his arms, attorney David Mugridge told jurors in his opening remarks in Pena's murder trial, the Fresno Bee reported.
Mugridge said Pena claims he found Mendiola dying inside her home after she was attacked, possibly by an intruder, on Nov. 29, 2016 -- 10 days after the couple separated, Fresno's KFSN-TV reported.
Pena cleaned up the crime scene and placed Mendiola's body inside his car in a bid to fulfill her last wish, the attorney said.
A California Highway Patrol officer said he found blood stains at the home and evidence of an attempt to clean crime scene with bleach, KFSN-TV reported.
But prosecutor Nathan Lambert told the jury a different story. He said Pena was angry at Mendiola when he sneaked into her home and stabbed her in the back with a large knife that pierced her lung, the Bee reported.
Lambert said Pena made his estranged wife's bed and took her purse and cell phone, to make it appear to her son that she went to work, the paper reported.
Pena then drove around Fresno with Mendiola's car, the paper reported, after which the CHP officer found her body tied up, under a tarp, in the back seat of the vehicle, the station reported. Her arms and legs had been bound to help get the body onto the backseat, Lambert said.
The officer arrested Pena after tracing her cell phone, the report said; he also found Pena's bloody clothes and the knife.
Video surveillance cameras captured Pena at a store purchasing cigarettes and at Walmart buying a tarp, according to the Bee.
Pena faces a minimum of 16 years to life in prison if convicted of murder, the report said.