Machete-wielding man shot on University of Colorado campus dies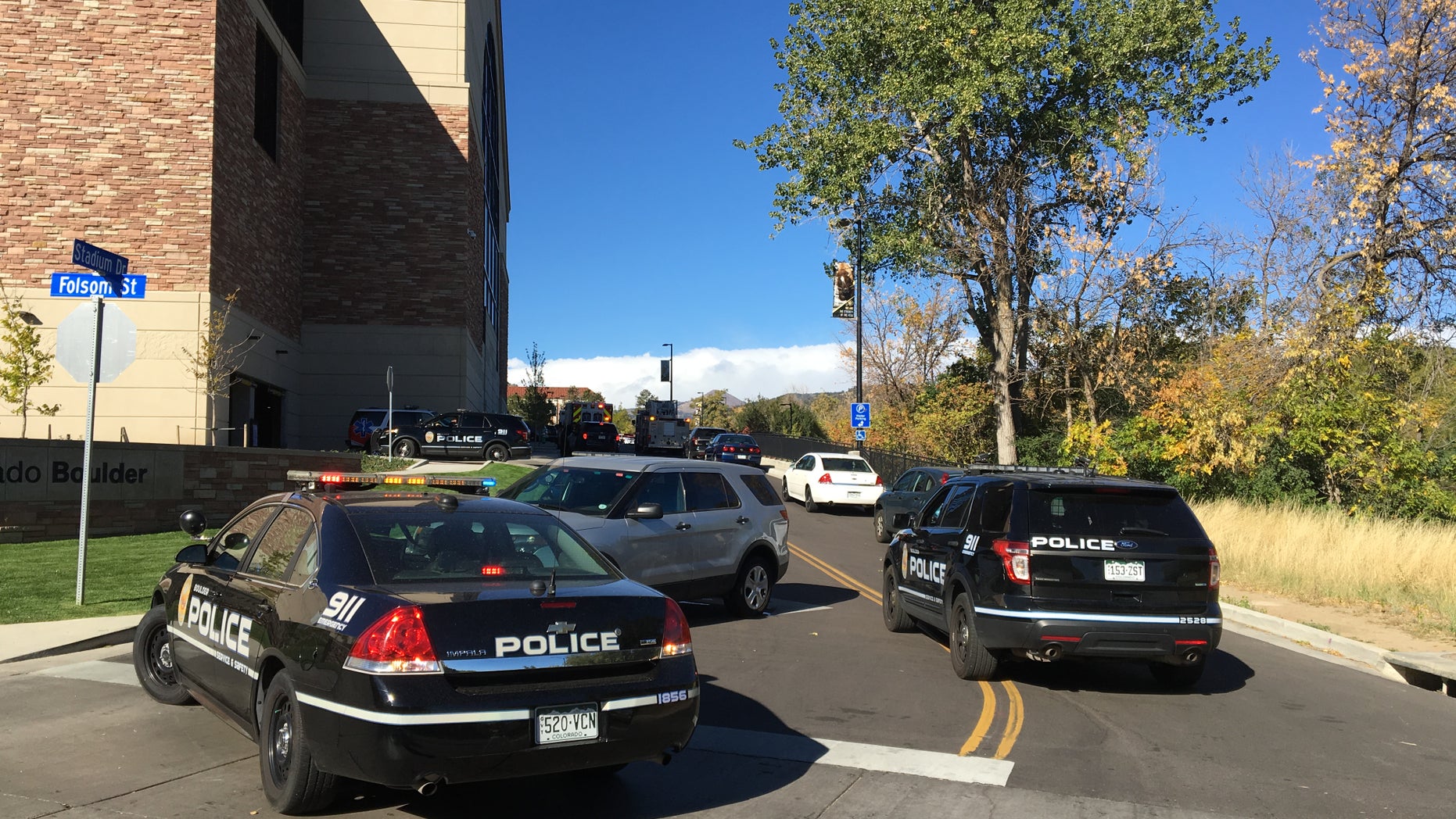 A man armed with a machete at the University of Colorado's sports complex was shot Wednesday morning by police and has since died, officials said.
The suspect, who was white, appeared to be a "religious zealot of some kind" who talked about commandments and said he was "looking for sinners," a source close to the investigation told the Daily Camera.
The incident started with some kind of argument or fight between the suspect and another person in a parking lot on the Boulder campus, Fox 31 reported.
Police told reporters the suspect refused officers' demands to drop the machete after they caught up to him in a stairwell inside the Champions Center, an athletics administration building. They did not release his name.
About 10 minutes before he was shot, the university tweeted an alert about the man warning people to take "protective action."
It's unclear whether anybody else was hurt, but police said the threat was over.
"We didn't know where he was, and that was the scariest part... People were brave, but we just didn't know what was happening," Beth Guadagni, who was inside the building at the time, told the Daily Camera.
Police closed off streets around the building as officers investigated.
The Associated Press contributed to this report.