Louisiana gov: Aide resigned swiftly after harassment claim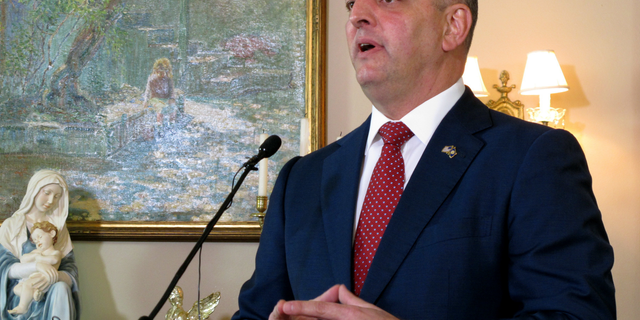 BATON ROUGE, La. – Louisiana Gov. John Bel Edwards says he hired a deputy chief of staff who had previously been accused of sexual harassment because an investigation didn't prove the allegations.
Johnny Anderson resigned from Edwards' staff in November after new claims of sexual harassment were lodged against him. Several people made similar accusations in 2006 when Anderson worked for Gov. Kathleen Blanco and was a university system board chairman.
Anderson denies wrongdoing in both sets of claims.
Edwards said at a news conference Wednesday he had known Anderson since 2011 and "never saw or heard anything, directly or indirectly, that suggested to me there would be any problem of this type."
The governor added that within 15 hours of learning of new allegations, Anderson was called in to discuss them and resigned.