Los Angeles to extend shelter program for homeless, falls short of emergency declaration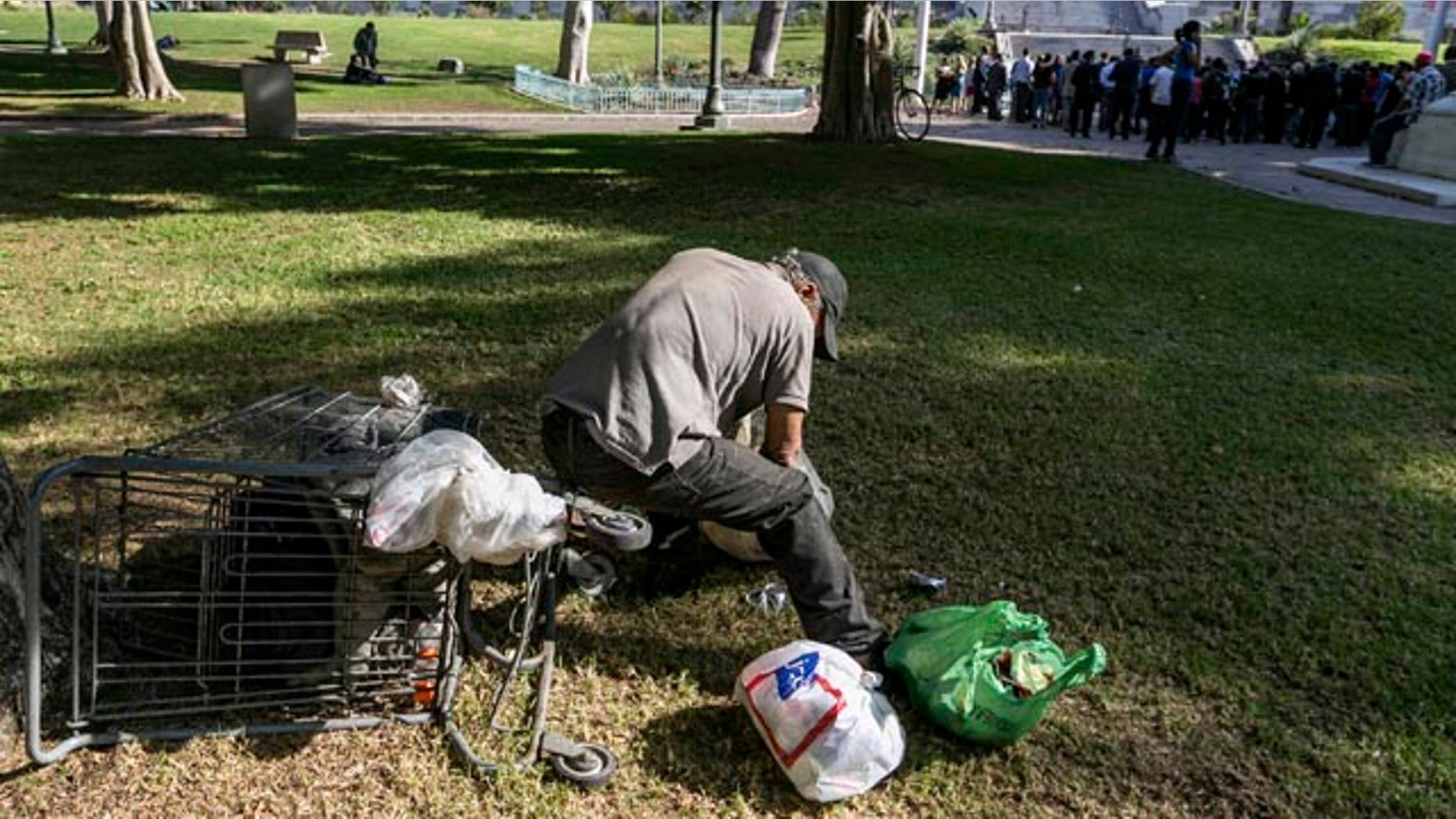 The growing homeless crisis in Los Angeles forced officials on Tuesday to extend a campaign to help the homeless by opening public buildings as temporary shelters as winter starts to set in and an El Nino weather pattern eyes California.
Around 26,000 people live on the city's sidewalks, in cars and storm drains, according to the Los Angeles Times. The measure also softens a law that allows the confiscation of property that is stored on sidewalks and in alleys around Los Angeles.
The City Council fell short of declaring a state of emergency over the homeless crisis, according to the newspaper. Some members had initially planned in September to make the decision to declare a state of emergency. City Councilman Mitch Englander warned of criticism over the votes.
"We have to take measures to move forward, and these aren't huge measures."
Los Angeles had routinely declared a "shelter crisis" from Nov. 1 to March 30 so homeless people have a place to stay during the cold months. Tuesday's vote extended the temporary shelters further into the spring, but no end date has been specified, according to the Los Angeles Times.
Homeless men, women and children living in vehicles may be allowed to park in certain public and private lots overnight. However, Westside Councilman Mike Bonin said it doesn't seem like that would happen until the end of the year.
Los Angeles mayor Eric Garcetti is the only one with the power to declare a state of emergency for the homeless issue. Declaring one would make the city eligible for more state and federal funding, according to the Times.
Councilman Jose Huizar told the newspaper the city needs it. Huizar and several other council members backed an emergency declaration in September when it was being mulled over. The city had previously called emergencies in the 1980s.
A strategic plan to combat homelessness is expected to be decided upon in January.