Long-missing WWII Marine's remains brought home for burial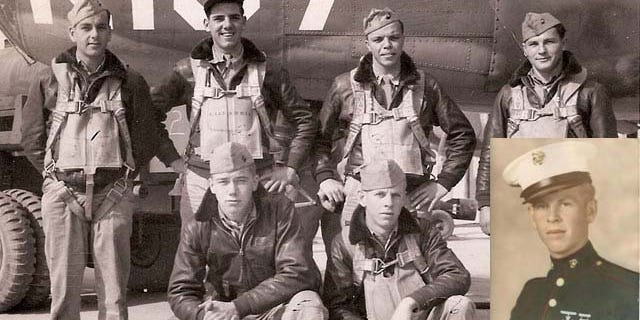 NEWYou can now listen to Fox News articles!
The remains of a 20-year-old Marine killed in action on an island in the Pacific finally made it home to his Michigan family, just as the nation was recognizing the 68th anniversary of D-Day.
Two months after the June 6, 1944, Normandy Invasion, Pfc. John A. Donovan and his bomber squadron flew a training mission on the south Pacific island known as Espiritu Santo -- the largest island in the nation now known as Vanuatu, off the east coast of Australia. Donovan, a radio gunner, and the rest of the crew never returned to base from the night mission. He and the rest of the bomber squadron were declared missing in action after their aircraft lost communication and crashed on the side of a mountain.
[pullquote]
Fifty years later, a privately-funded research team stumbled upon the crash, prompting a more thorough investigation. From 2009-2011, the Joint POW/MIA Accounting Command -- a group that conducts search-and-recovery operations for Americans from past conflicts -- scoured the area to recover additional remains. They brought back enough for Donovan to have a proper burial.
"I never thought I would see the day that my brother would return," Donovan's only living sibling, Josephine Demianenko, 83, told the Detroit Free Press.
Researchers identified the long-lost crew from dog tags, bone samples, equipment and plane parts. Matching the remains to DNA samples from the fallen crew's families, including Donovan's brother, Will Donovan, confirmed the identities.
"We were very surprised and relieved," John Donovan's nephew, Tim Donovan, told FoxNews.com.
Donovan's remains were recently flown over from the POW/MIA site in Hawaii to Michigan for burial.
"There is definitely a sense of closure," Tim Donovan said.
Donovan will receive a funeral with full military honors on Friday and will be buried next to his brothers at a cemetery in Ann Arbor.