D-Day medic still haunted by 'the boy on the beach'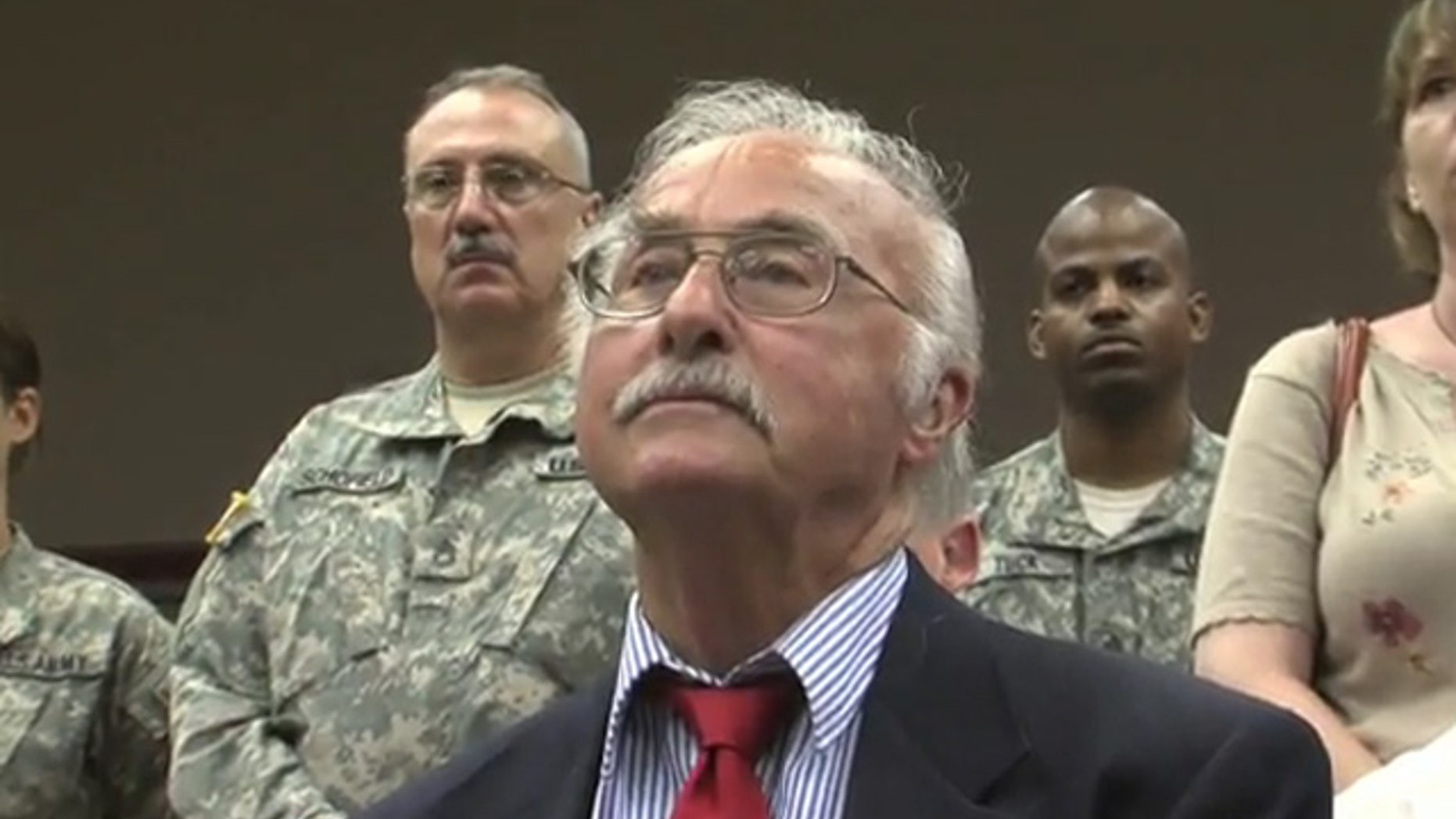 The passage of 68 years has not dimmed Army medic Bernard Friedenberg's memory of "the boy on the beach."
Friedenberg was just 22 when he took part in the storied invasion of Normandy, hitting Omaha Beach with the 16th Regiment of the 1st Infantry Division, or "The Big Red One" on June 6, 1944. Moments after reaching the heavily-fortified French coastline, and as Nazi artillery rained down from the cliffs above, Friedenberg found a young, mortally-wounded soldier gasping his last breaths.
"He was shot through the chest and as he would breathe, the air would blow out of his chest, so I had to seal off the wound," Friedenberg told FoxNews.com. "At the same time, I was hearing 'medic, medic,' from other soldiers. It was a massacre, an absolute massacre, and I was in the middle of it."
Faced with the dilemma of continuing to treat the wounded soldier or turning to others, Friedenberg gave the soldier morphine and moved on. It's a decision that still haunts the 90-year-old New Jersey man long after the invasion that allowed the Allies to gain a foothold in Normandy and begin the march across Europe to defeat Adolf Hitler.
"It was really rough," he said. "I have some terrible memories. I was patching up guys right and left, on all sides of me."
More than 5,000 ships and 13,000 aircraft took part in the D-Day invasion, which Gen. Dwight Eisenhower called a crusade that necessitated "nothing less than full victory." By day's end, more than 9,000 Allied soldiers were killed or wounded. But more than 100,000 soldiers survived, including Friedenberg, who would also trek through England, Algeria, Tunisia, Belgium, Germany and Czechoslovakia, earning two Purple Hearts, two Bronze Stars and two Silver Stars along the way.
[pullquote]
Friedenberg, of Margate, N.J., visited a local school in Atlantic City on Tuesday to commemorate the anniversary, sharing his experiences with students who hung on his every word.
"The day is very significant to me," he continued. "I lost so many friends on that day. God only knows how I came through without getting hit. But I did get through."
Friedenberg, as a way of treating his post-traumatic stress disorder — "they called it 'shellshock' in those days" — chronicled his experiences as a near-sighted soldier who nearly wasn't accepted into the service to his return to Normandy on his 80th birthday. The book, "Of Being Numerous: World War II As I Saw It," published by Stockon College's Holocaust Resource Center, is now mandatory reading at area college courses on the war, he said.
Despite the book's near-universal praise for its candor and humor, Friedenberg does not enjoy recounting his war stories.
"He still gets nightmares, and he thinks back to the men he couldn't save," Friedenberg's wife, Phyllis, told FoxNews.com.
"I have scars on my body, and scars in my head as well," he said. "They will never heal."
Other soldiers interviewed by FoxNews.com who took part in the D-Day invasion, including Rufus Broadaway, a paratrooper with the 82nd Airborne Division, recall the day in a much different light.
"I had forgotten that [today] is D-Day," Broadaway told FoxNews.com when reached in Gainesville, Fla. "We don't have any plans but to have our flag on our lawn."
Sixty-eight years ago today, Broadaway leaped from his "hit" plane from the lowest altitude he had ever jumped — maybe 300 feet, he said — and landed on an apple tree.
"The roadway was covered with debris, a lot of dead bodies, injured soldiers, and soldiers so petrified that they couldn't even move," Broadaway said. "The air was full of shots and shells. But my captain had us going along. It was a miracle that we got across that causeway. By that time, the Germans had retreated.
"I wouldn't take anything back," Broadaway continued. "I will forever be proud of it and hold that experience close. I'm so thankful that I was a part of it."
FoxNews.com's Maegan Vazquez contributed to this report.