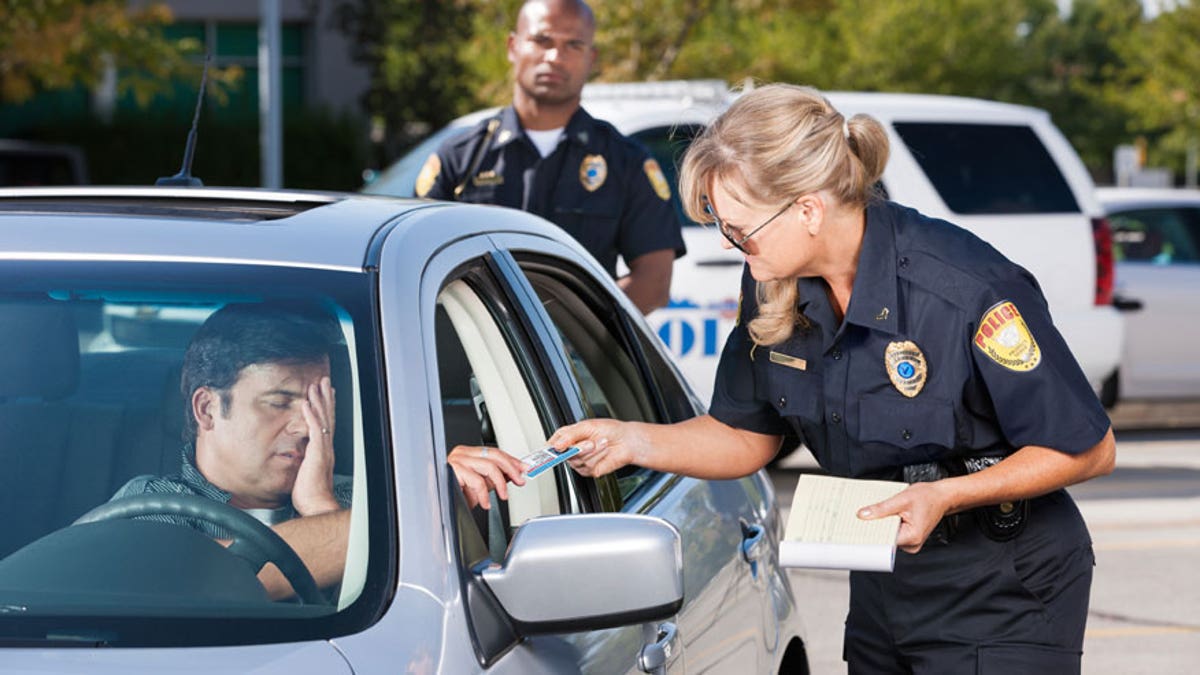 The long arm of the law in Texas is getting a controversial boost from a tech company's license plate-tracking database, in what one critic called a "huge invasion of privacy."
Vigilant Solutions, which operates license plate readers around the state, has given at least two Lone Star law-enforcement agencies access to its massive automated database. Information culled from plate readers in police cars and affixed to traffic signals, as well as software programs that analyze it, is used to help cops track down deadbeats and scofflaws. And Vigilant, which in one case even collects the debt on behalf of the public agency, get a 25-percent cut.
"It's a huge invasion of privacy," Dave Maass, an investigative researcher with the Electronic Frontier Foundation, told FoxNews.com. "They are taking advantage of a public safety rule that came years before anything like this was a possibility."
Vigilant has offered an array of automated license plate reader (ALPR) tech to agencies in Guadalupe County and the city of Kyle for access to all data on drivers with outstanding court fees.
"It's a huge invasion of privacy.They are taking advantage of a public safety rule that came years before anything like this was a possibility."
The ALPR system uses networks of high-speed cameras that capture images of plates and convert them into machine-readable text which is geotagged and time stamped before being placed into a database. Analytical software can then be used to track and even predict an individual's movements.
Vigilant is figuring the data and tech will save police a lot of shoe leather when it comes to finding people who owe fines and fees.
"We actually thought we were doing a good thing by giving defendants an option," Todd Hodnett, Director of Governmental Relations for Vigilant Systems tells FoxNews.com.
"It makes more sense," he added referring to how the database is used in conjunction with credit card readers installed in police patrol vehicles after a law was passed in Texas last year. "Rather than having their cars impounded ir going to jail, defendants can pay fines on the spot through the system."
Groups like the EFF find this troubling; due to the fact that it could be used to infringe upon what they say is a driver's right to privacy. LEARN-NVLS, the ALPR data system from Vigilant contains nearly 3 billion plate scans and pulls in more than 70 million more each month.
"Vigilant likes to say that drivers don't have a right to privacy because of license plates but that's baloney," Maass said. "They are taking advantage of a public safety rule that came years before anyone thought that data collection like this would be possible."
Hodnett refutes Maass' claims, saying that various Supreme Court decisions support the fact that there is no right to privacy when it comes to plates and that their database dies not retain any information on drivers. Only the license plate with the date, time, and a geotag from when an image was taken is stored.
"There is no personal information collected," he tells FoxNews.com. "You don't even know who the individual is."
In a press release from December, the company boasted that its systems were used by law enforcement in Guadalupe County to collect on more than 4,500 warrants since April of that year. Just last month, the city of Kyle signed a similar deal with Vigilant, while Guadalupe County upgraded its contract to allow Vigilant the authority to dispatch contractors to collect on outstanding warrants.
Hodnett and Vigilant confirmed that the info collected is kept permanently on the database, but that there are strict safeguards in place to ensure that the data is not misused or viewed by unauthorized individuals.
"As a company, we've mirrored the same controls as accessing motor vehicle profile," he said. "Every query is tracked to a specific user who must have a permissible purpose."
Hodnett says that some of the safeguards used are usernames, passwords, government-issued email addresses and a valid Originating Agency Identification, or ORI number, which is issued to every law-enforcement agency in the country by the FBI.
Maass and the EFF maintain that this could prove problematic for law-enforcement and are making legislative efforts that calls for transparency and limits on data collected.
"Vigilant is co-opting policing," he said. "They have even found a way to impose quotas with a vague metric where they can turn around and take back the equipment if they aren't getting enough from law-enforcement agencies.
"If they want to keep these toys, they have to work in the interests of Vigilant or other companies," Maass said. "It makes policing about doing the work for the equipment rather than the other way around, getting the equipment and doing the job."