Larry Nassar assaulted in prison, could be moved to another facility, report says
Convicted child predator Larry Nassar was reportedly assaulted in prison less than six months after he began serving his sentence, which could result in the disgraced team doctor moving to another facility.
Nassar was assaulted within hours of his release to the general population at the United States Penitentiary in Tucson, Ariz., court documents filed Tuesday by Nassar's attorney stated. The assault could place Nassar in position to move to another facility, the Detroit News reported.
Nassar's attorneys blamed the prison assault on Judge Rosemarie Aquilina, who in January sentenced Nassar to 40 to 175 years in prison and said she "signed [his] death warrant," Lansing State Journal reported. The former doctor's attorneys said the judge made "efforts to demonize Dr. Nassar in front of the entire world."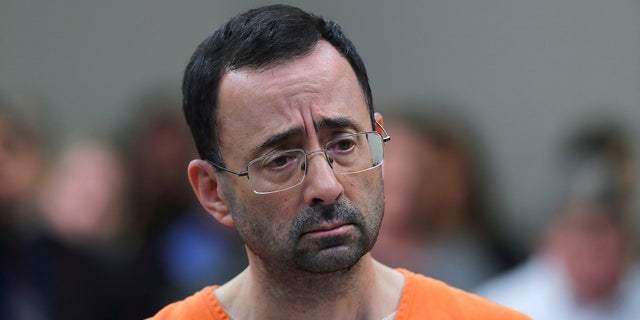 Nassar began serving his 60-year sentence at the Tucson prison in February after pleading guilty to child pornography charges. In January, he was sentenced again in a separate case after more than 200 women came forward accusing the 54-year-old of molesting them while he was working as a sports doctor at Michigan State University and USA Gymnastics.
LARRY NASSAR SENTENCED TO 40 TO 175 YEARS IN GYMNASTICS MOLESTATION CASE
The high-security facility in Arizona also has a sex offender management program. Ralph Miller, a retired Bureau of Prisons employee, told Detroit News that officials will be looking at Nassar's safety when considering a possible move to another facility.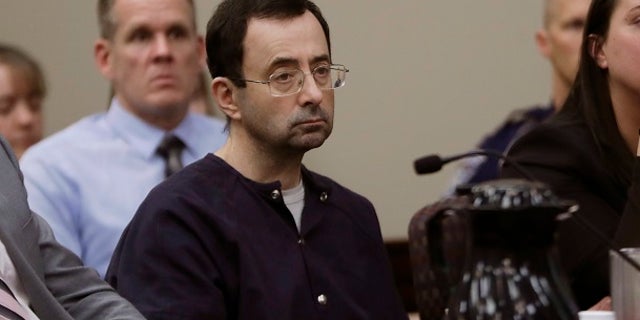 "Part of the mission statement of the Bureau of Prisons is to house inmates in facilities that are safe and this will be a priority, if it is determined that Nassar needs to be transferred," Miller said. "If it is determined there is a threat to Nassar's safety...he will be submitted for a transfer to another facility."
Nassar's attorneys on Tuesday also filed a motion asking for their client to be resentenced, but with a new judge. Nassar argued he was given an invalid sentence because Judge Aquilina was "admittedly not an unbiased and impartial judge."
Nassar will only serve the sentencing handed down by Aquilina if he survives his current 60-year prison term.