Lacrosse player's defense team says Love died from asphyxiation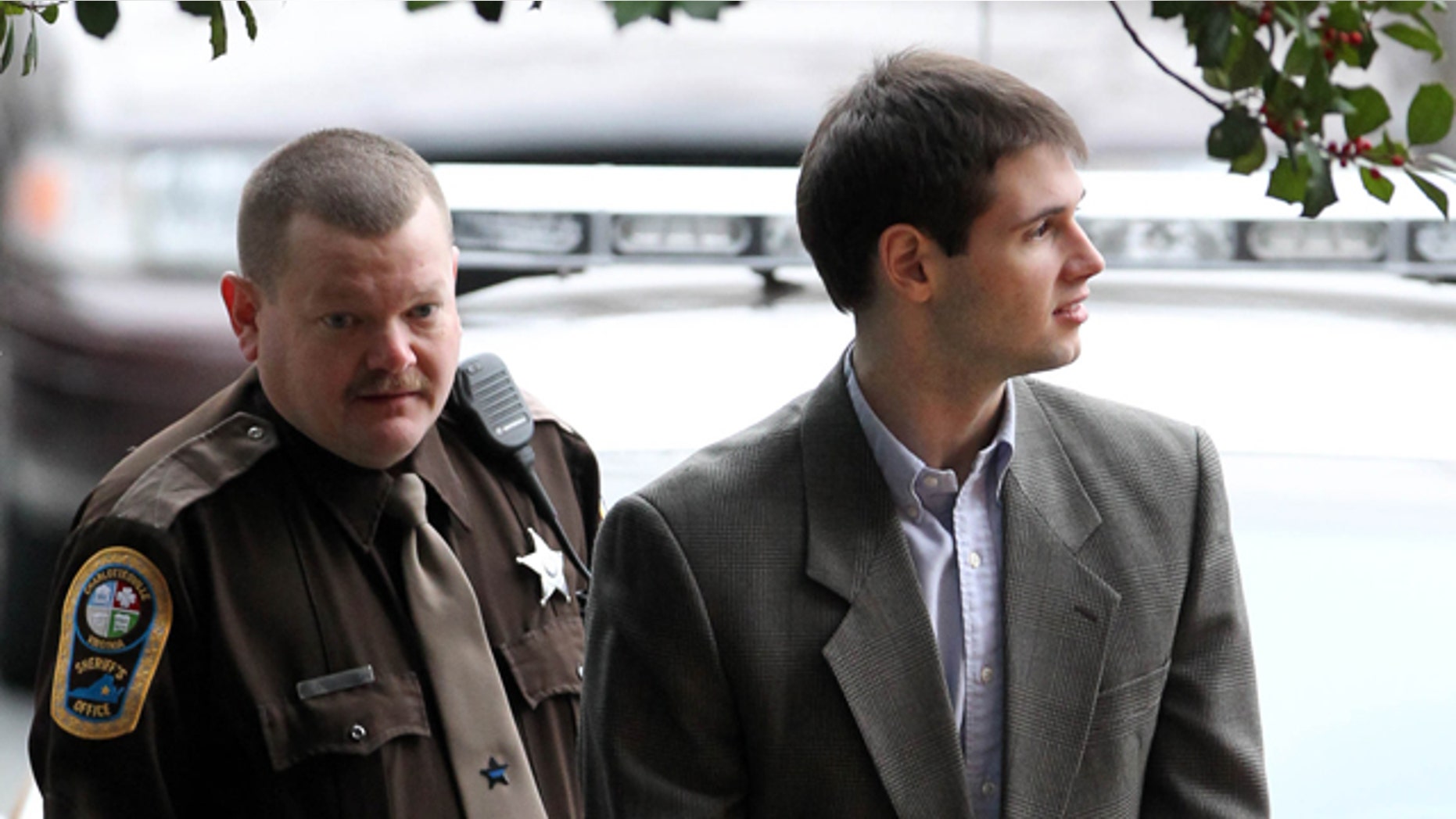 CHARLOTTESVILLE, Va – The defense team for a former University of Virginia lacrosse player accused of killing his ex-girlfriend began its presentation on Wednesday with a medical expert who said he believed Yeardley Love was asphyxiated from lying face down in a damp, bloody pillow.
The testimony did not state how the victum came to be in that position.
"That could do it," Dr. Jan E. Leestma said of his pillow death theory. During cross-examination, Prosecutor Dave Chapman sharply questioned Leestma and asked how much he was paid to testify for the defense. He replied $8,000.
Ken Clausen and other teammates of George Huguely testified at his first-degree murder trial in the May 3, 2010, slaying of Love. Friends have testified that the woman's lacrosse player had a jealously fueled, on-and-off relationship with Huguely, who is 24.
A former teammate testified that Huguely lied about visiting friends hours before Love's battered body was found and had a "blank stare" on his face as the prosecution rested and the defense began.
Love, 22, was found in the bedroom of her Charlottesville apartment with bruises on her body and a battered right eye and neck. She died of blunt force trauma, an autopsy concluded. Huguely and Love's apartment buildings stood side-by-side.
While Huguely acknowledged in a police interrogation that he and Love's final encounter turned physical, he said he did not believe her injuries were serious. He said she had a bloody nose.
His attorneys have argued that her death was accidental, possibly the result of drinking and a prescription drug the suburban Baltimore woman took for attention-deficit disorder. A coroner has said those substances were in her body but not in potentially lethal doses.
Earlier, another defense witness testified that Love's blood alcohol level was higher than recorded in an autopsy.
Huguely has pleaded not guilty to the murder charge and five other counts. He could be sentenced to life in prison if convicted of first-degree murder.
Most of the prosecution witnesses Wednesday were former lacrosse players, many of whom knew Love.
The day before Love's body was found, Huguely was sloppy drunk during an end-of-the lacrosse season father-son golf tournament and dinner, his teammates said, describing Huguely's slurred speech and public urination. Later that night, he and other friends went to Huguely's apartment for beers and to watch TV.
About 20 minutes before midnight, they decided to go to a nearby store to pick up some more beer while Huguely remained in the apartment, the teammates said. They came back with the beer 15 or 20 minutes later, and Huguely was not in the apartment but soon returned.
Huguely told his friends he had gone to visit two other teammates in his apartment building. One of the teammates, however, had stayed in his own apartment and was not in Huguely's building.
"We thought that was strange," said Clausen, who went to retrieve the beers with another teammate, Kevin Carroll, who was Huguely's roommate. "What he said wasn't adding up. There was no reason to lie."
Asked by Chapman about Huguely's demeanor, Clausen said, "He had this blank stare on his face."
Clausen said he repeatedly asked Huguely what was bothering him. "I got no response," he said.
Clausen said he didn't see any injuries on Huguely, who police said had bruised knuckles the morning they interrogated him about Love's death.
But Clausen said of Huguely's mood after he returned from the beer run, "There was no doubt in my mind there was a change in his demeanor."
Carroll testified, though, that he detected no difference in Huguely's mood. "I just thought he was really, really drunk," Carroll said.
Huguely told Carroll and Clausen he went to visit fellow players Chris Clements and Will Bolton downstairs in Clements' apartment. Bolton testified, however, that he was not with Clements and was at his own apartment.
Prosecutors have placed Huguely's visit to Love's nearby apartment at approximately midnight. Her body was found about two hours later.
Carroll, who said he had known Love since grade school, said she and Huguely argued one week before her death. He said he heard "raised voices" and angry words but did not know the nature of the argument.
During earlier testimony this week, Chapman brought to the stand the coroner who examined Love's body and other forensic medical experts. They testified that her injuries, which included bruising from a blunt force such as punch and a torqueing, would have caused bleeding at the base of her brain.
Leestma, who had worked in the Cook County coroner's office and said he has studied some 1,000 brains, also testified that the injuries to Love's brain could have been the result of falling backward. He also said frantic efforts by EMTs to revive Love could have caused bleeding at the base of her brain.
In a police interrogation interview hours after Love's death, Huguely told a detective that he "shook her a little" but did not hit her in the face. He said she hit her own head against the wall and that he didn't think she was seriously hurt when he left.
Huguely said he had gone to Love's apartment "just to talk." When she refused to let him in, he kicked through the door. The door and a gaping hole in it have been in the courtroom for most of the trial, which is in its eighth day.