Kiaya Campbell memorial brings Colorado community together after girl found dead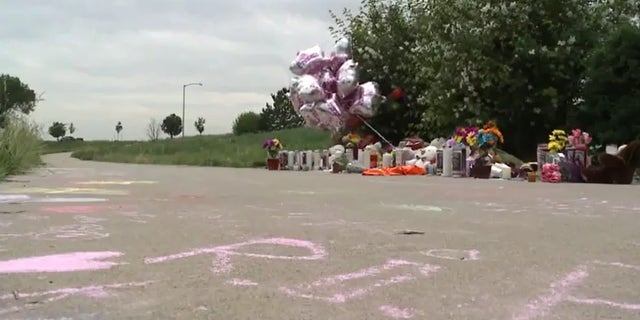 NEWYou can now listen to Fox News articles!
A Denver community gathered over the weekend at memorials to remember a 10-year-old girl found dead, as a 15-year-old boy faces a first-degree murder charge.
Kiaya Campbell vanished last Wednesday while walking home with the son of her father's girlfriend. He told police they were separated in a rainstorm while walking home from a nearby shopping center. Campbell's body was found more than a mile from her father's house.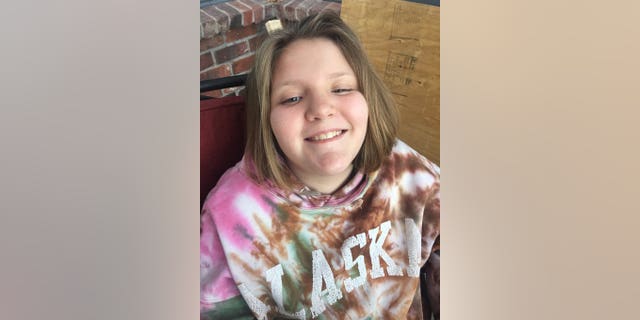 The 15-year-old suspect was arrested late Saturday, but police have not said whether he is the father's girlfriend's son.
One memorial "was literally in my front yard. And I really didn't sleep for two nights," a neighbor identified as Janelle told Fox 31.
Veronica Hines was one of many community members who helped pull together a vigil Saturday night for Campbell. The local Walmart, Home Depot, Pizza Hut and Panera all chipped in by donating tables, foods and chairs to the event. It raised more than $300 in cash.
KIAYA CAMPBELL: COLORADO TEEN ARRESTED IN 10-YEAR-OLD GIRL'S DEATH
"I didn't realize how quickly it would come together. I couldn't be more proud to live in this area," Hines told KCNC.
Other members of the community are brainstorming ways to keep the memory of Campbell alive. Neighbor Deborah Porter said, "I think it's amazing and I think it can restore our faith in other people. Not everybody is like the person who did this to her. Most people are really great people who care about someone they've never even met and I think it's amazing."
PULSE NIGHTCLUB SHOOTING: WHERE IS MATEEN'S WIFE?
Campbell's mother, Chantel, started a GoFundMe to support her daughter's memorial. In three days it surpassed its goal of $10,000 and is continuing to raise money.
"This beautiful soul was stolen from us. We appreciate everything everyone has done in this situation," said Chantel on the page.