Karina Vetrano's father says family 'not doing well' on anniversary of murder
It's been a year since 30-year-old Karina Vetrano went jogging near her New York City home -- and was brutally beaten, sexually assaulted and murdered.
Karina Vetrano's father, Phil, later found his daughter's body as he and police scoured the Howard Beach, Queens, neighborhood. And on the eve of the first anniversary of his daughter's death, Phil Vetrano told Fox News that "every day is the same."
"It doesn't mean much, it doesn't change anything at all that [it's been one year since] she was killed, because the moment she was killed, our lives changed, and it never varied from that point," Vetrano said of the Aug. 2, 2016, murder. "We're not doing good, we're not doing well at all."
"Other than the fact that we lost our daughter, and our lives have ended, no, nothing else has changed," he added.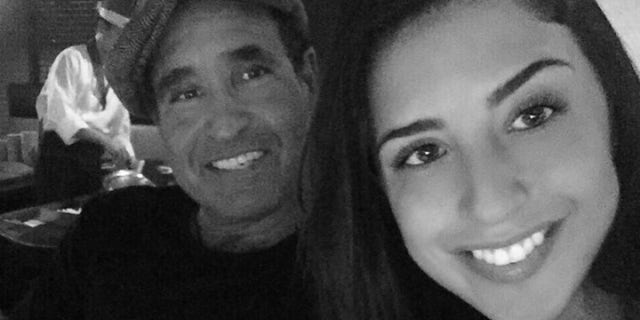 But a lot has transpired in the past year, including a new police policy in New York, thanks in part to the Vetranos' activism.
Exactly six months after Karina's tragic death, 20-year-old Chanel Lewis of Brooklyn was arrested and eventually charged with first-degree murder and sexual abuse. Lewis pleaded not guilty to the charges in April, but police released statements he allegedly gave while in custody.
NEW YORK OK'S FAMILIAL DNA SEARCHES FOR SUSPECTS AMID DEBATE
"She didn't do anything. I was just mad at the time. I beat her to let my emotions out. I never really meant to hurt her. It just happened," Lewis allegedly told police, as well as describing in detail the altercation and injuries she sustained.
"All I can say is that she's around us. Everything has been driven by Karina."
As Lewis evaded police for months following Karina's murder, prosecutors pushed to use familial DNA testing – which allows police to search for suspects by identifying relatives with DNA – to find the killer. Phil Vetrano, then, became an avid defender of the practice.
Now, New York is set to become the latest state to allow police to use familial DNA testing when investigating certain cases, including murder and rape.
This testing can "be used as fingerprints are used, as tips are used over the telephone," Vetrano said. "That's all it is – another tool to help the police."
Friends and family also raised more than $60,000 at a June event for a scholarship at Karina's alma mater, Archbishop Molloy High School in Queens. Vetrano has also assembled a memorial in the park where Karina ran – a place he visits daily.
MAN INDICTED IN RAPE AND MURDER OF JOGGER KARINA VETRANO
Vetrano's love for his daughter is evident in all that he's done for her and her memory since her death a year ago.
But the retired New York firefighter credits it all to his Karina.
"Karina was magical, and this became much more apparent after she died. What she created, what she accomplished," Vetrano said.
"All I can say is that she's around us. Everything has been driven by Karina," Vetrano said. "For her to immediately become front page news worldwide, she is known all over the world, and it's a year, a whole year, since she has passed, and she is still front page news."
FOCUS ON NYC JOGGER'S MURDER HELPS COPS SOLVE 1995 COLD CASE
Other parents who have lost children have reached out to the Vetranos, he said, and they have become close friends with some.
"They've been a tremendous comfort just to see how you go on living after something like this, to see them still functioning […] because when it happens to you, you don't think you can ever get up in the morning again," Vetrano said.
Although familial DNA testing wasn't ultimately used to find Karina's accused murderer, Vetrano plans to continue to push for familial DNA testing to be used by law enforcement officials nationwide.
"This would solve a lot of crimes. Once this goes into effect in New York in probably a week, I guarantee you there are going to be cases that come out of the darkness, and there's going to be leads on old cases, and we're going to find killers and rapists," Vetrano said.
In New York, the testing recently became approved for use, but it's not yet a piece of legislation. Still, Vetrano hopes one day it will become a permanent law, and until then, he's going to refer to it as such: Karina's Law.