Justice denied? Nebraska murderer on death row for 30 years dies before execution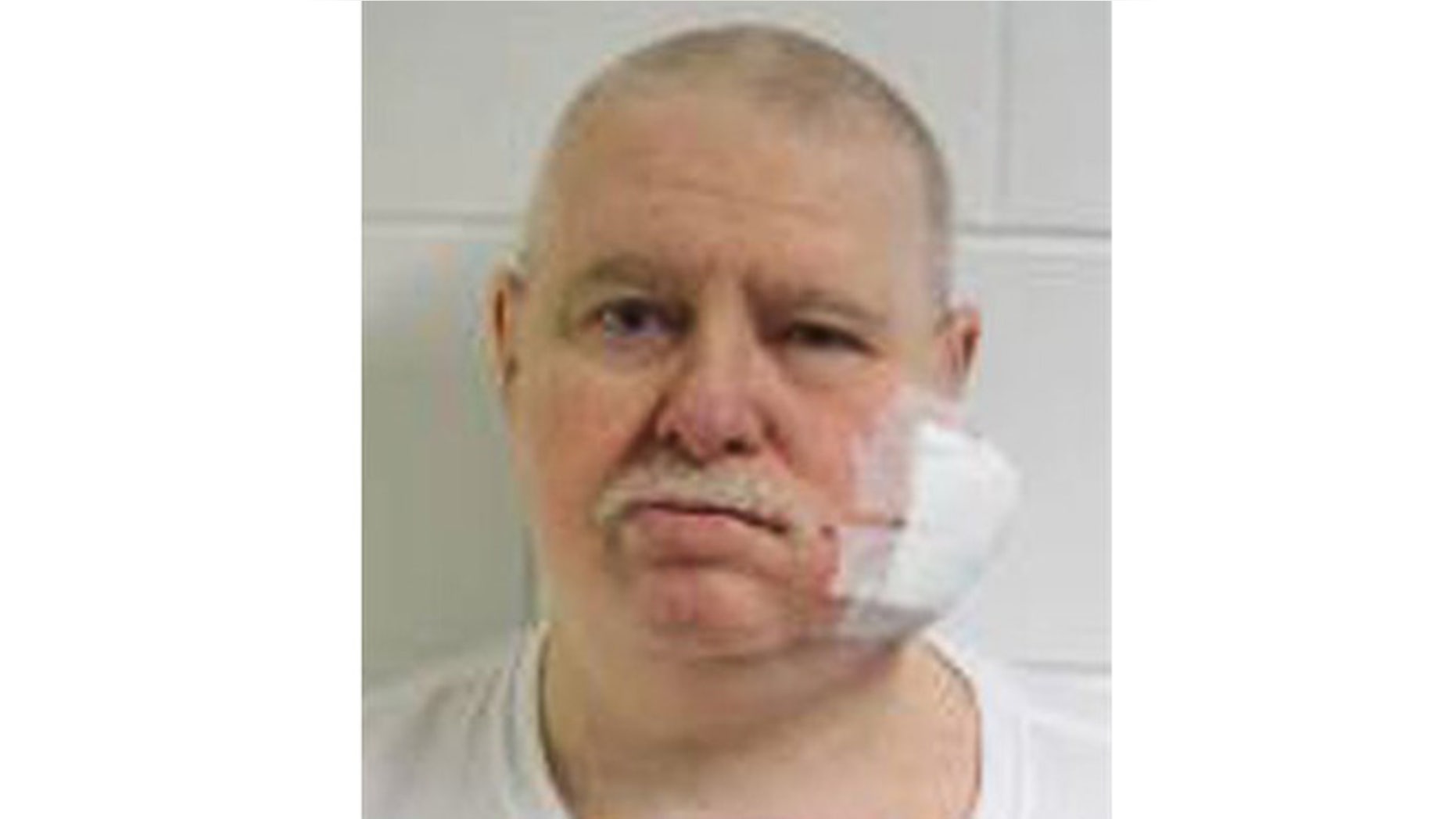 A Nebraska cult leader who spent 30 years on death row appealing his sentence for the torture and murder of one follower and the beating death of a five-year-old boy died of cancer just days after state lawmakers voted to repeal capital punishment through a bill the governor has vowed to veto.
Michael Ryan was convicted in 1985 of torturing and killing 26-year-old James Thimm at a southeast Nebraska farm and beating to death Luke Stice, the 5-year-old son of a cult member. The 66-year-old Ryan, who led the neo-Nazi cult, sat for 30 years on death row at the Tecumseh State Correctional Institutional in southeast Nebraska before dying Sunday from terminal brain cancer, though official autopsy results have not been released.
To staunch supporters of Nebraska's death penalty, like Republican state Sen. Bill Kintner, Ryan's fate represents a grave injustice.
"That was certainly justice delayed, which is justice denied," Kintner said of Ryan, whose 30 years behind bars in a maximum security prison amounted to double the time -- on average -- most death row inmates wait before execution. The average length of time between death sentence and execution is 15 and a half years, according to a 2013 release by the U.S. Department of Justice.
Thimm's sister, meanwhile, was quoted in 2009 as saying she opposed the death penalty even for her brother's killers, reportedly arguing no one has the right to decide who should live or die.
Ryan's case underscores the many complexities of the capital punishment debate -- from moral arguments over the taking of a life to legal ones claiming the system is unjust because the majority of those on death row are poor and minority. There are also critics of capital punishment who point solely to economics, like the staggering cost to taxpayers in many states, while others argue death -- as opposed to life in prison -- is too lenient a punishment.
Kintner said he believes there is no punishment more fitting than death for those he calls "the worst of the worst" -- murderers like Ryan, he said, who skinned Thimm alive and helped other men shoot off the victim's fingers before later killing him.
Kintner claims 70 percent of Nebraskans support capital punishment and argues that it's a useful tool for law enforcement when persuading criminals to divulge information or plead guilty and, in effect, avoid costly trials.
"Once they're executed, it also takes away the danger for the guards and other people at the correctional facility," Kintner told FoxNews.com, citing a deadly riot at Tecumseh last month, during which two inmates serving time for child sexual assault were tortured and killed by other inmates.
Kinter's position, however, is not shared by other lawmakers in the Nebraska legislature who voted last week to abolish the death penalty -- a move that surprised many political observers because 18 Republicans joined 13 Democrats and one independent to push the repeal through in a conservative state. Legislative Bill 268, which passed 32-15, replaces lethal injection with a maximum punishment of life in prison.
Sen. Ernie Chambers, an Independent from Omaha who spearheaded the bill, said he had "total and utter confidence that we will override the governor's veto," according to the Omaha World-Herald.
"We got the state out of the killing business today," he told the newspaper.
Citing decades-long wait times due to the appeals process, Republican state Sen. Colby Coash said he opposes it.
"Its something that's been on the books. It's not being implemented. It is costing our state money," Coash told Robin Young of Here & Now. "So we're approaching this from a good-government perspective and saying, 'Look, this is a program that's not working. We should just get rid of it.'"
While Republican Gov. Pete Ricketts vowed to veto the measure, lawmakers are preparing to override him. Kintner said he predicts the issue will go to ballot if there are not enough votes to uphold the veto expected this week.
Ryan had been on death row since Sept. 12, 1985. Over three days, Thimm was beaten, sexually abused, shot, stomped and partially skinned while still alive. His fingertips had been shot off on one hand.
The Ryans and about 20 cult members lived on the farm. The group hated Jews and stored weapons in preparation for a final battle between good and evil, authorities have said. Ryan told his followers that he heard the voice of God and that Thimm had angered God.
Ryan's son, Dennis Ryan, and cult member Timothy Haverkamp were sentenced to life in prison for second-degree murder in Thimm's death. Authorities said Dennis Ryan delivered the gunshot that killed Thimm after days of torture.
The younger Ryan was later released from prison after winning a new trial and being convicted of the lesser charge of manslaughter. Haverkamp was released from his prison in 2009 after serving 23 years of a 10-years-to-life sentence.
Nebraska has only carried out four executions since 1973, partly because of repeated legal challenges. Ryan's case came up repeatedly as the state debated its death penalty and method of execution.
Michael Ryan was sentenced to die in 1986. The state Supreme Court rejected his first appeal in 1989 and his second appeal in 1995. When he was sentenced, Nebraska's sole means of execution was the electric chair. But after the Nebraska Supreme Court ruled in 2008 that death via electrocution was cruel and unusual punishment, the Legislature changed Nebraska's method of execution to lethal injection in 2009.
In 2012 Ryan challenged how Nebraska obtained one of three drugs that would have been used to execute him. A lower court denied Ryan's request without holding a hearing, and in April last year the state Supreme Court rejected his appeal.
But Nebraska had no means to execute Ryan because one of three drugs needed for lethal injection expired in 2013.
On May 14, Ricketts announced that state officials had obtained all three drugs required for executions. But less than a week later, the Legislature gave final approval to a bill abolishing Nebraska's death penalty. The governor has said he intends to veto the bill on Tuesday and has been searching to switch enough votes to sustain his veto.
The Associated Press contributed to this report.