Judge says Lindsay Lohan violated terms of her bail, sets new bail at $200,000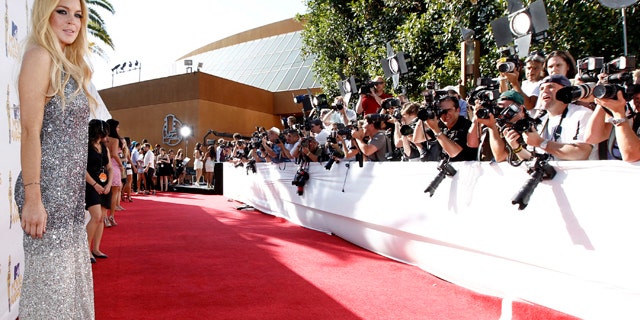 NEWYou can now listen to Fox News articles!
LOS ANGELES – LOS ANGELES (AP) — A judge says Lindsay Lohan has violated terms of her bail, and she has set new bail for the actress at $200,000.
A prosecutor and Lindsay Lohan's attorney met with Judge Marsha Revel Tuesday in Los Angeles after the actress' alcohol monitoring device reported a possible violation.
A source familiar with Lohan's probation told The Associated Press that the alcohol monitor reported a problem after Lohan appeared at the MTV Movie Awards Sunday.
Lohan has been required to wear the device since May, when she missed a court hearing.
It's unclear what caused the monitor to report a problem — both a prosecutor and Lohan's attorney, Shawn Chapman Holley, said earlier Tuesday they were awaiting information about the device's alert.