Judge raises concerns about mental state of mom accused of throwing 2 kids, herself out window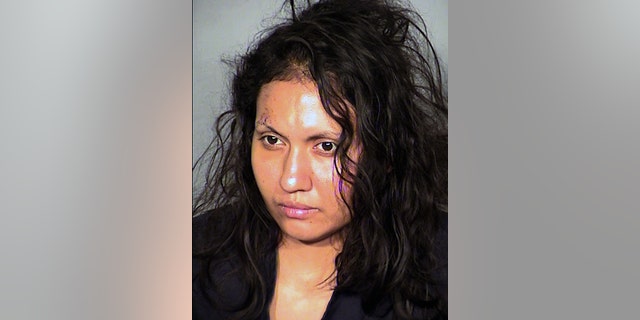 LAS VEGAS – A Las Vegas judge expressed concern Monday about the mental state of a 34-year-old mother accused of trying to kill her two children by throwing them out a second-story window, and gave her lawyer and prosecutors time to review medical records before an Aug. 27 preliminary hearing.
Luz Robledo Ibarra sat in a wheelchair wearing blue jail clothing during her initial court appearance. She faces two attempted murder charges and two counts of felony child abuse causing substantial bodily harm charges in the early June 12 incident at a northeast Las Vegas home.
Each charge carries a possible sentence of two to 20 years in state prison.
Robledo Ibarra is a married a U.S. citizen who was born in Mexico and raised in Southern California, her lawyer said. Robledo Ibarra said through a Spanish language interpreter that she understood the proceedings. She wasn't asked to enter a plea.
Robledo Ibarra's attorney, Benson Lee, said he'll file a written request to free Robledo Ibarra on bail from the Clark County jail.
Las Vegas Justice of the Peace Bill Kephart said he anticipated that Robledo Ibarra would get a mental evaluation.
"I'm concerned about the nature of the offenses and possible mental issues," the judge said.
Robledo Ibarra suffered a broken pelvis and other injuries after authorities say she dove out the same window from which she threw her children — a daughter age 1½ and a 7-month-old son.
The children initially were treated for severe injuries, police said. They have since been released from the hospital and are being cared for by their father, Lee and prosecutor Lisa Luzaich said.
Robledo Ibarra, who also has a 13-year-old son, had "ongoing medical issues," Lee said. He declined to provide details.
Robledo Ibarra's sister watched the court proceedings but declined to comment or provide her name.
Outside court, Lee said Robledo Ibarra's family reported she might have experienced severe postpartum depression after her son was born in November.
Police said after Robledo Ibarra's arrest that she told investigators she felt depressed, had trouble sleeping and heard voices telling her to throw the children and herself out the window.
However, she also denied having thoughts of hurting herself or her children.
A doctor told police that he prescribed the antidepressant Zoloft after Robledo Ibarra complained in March and April of insomnia, anxiety, headaches and neck and back pain.