Judge in Arizona Immigration Ruling an 'Angel,' Sheriff Says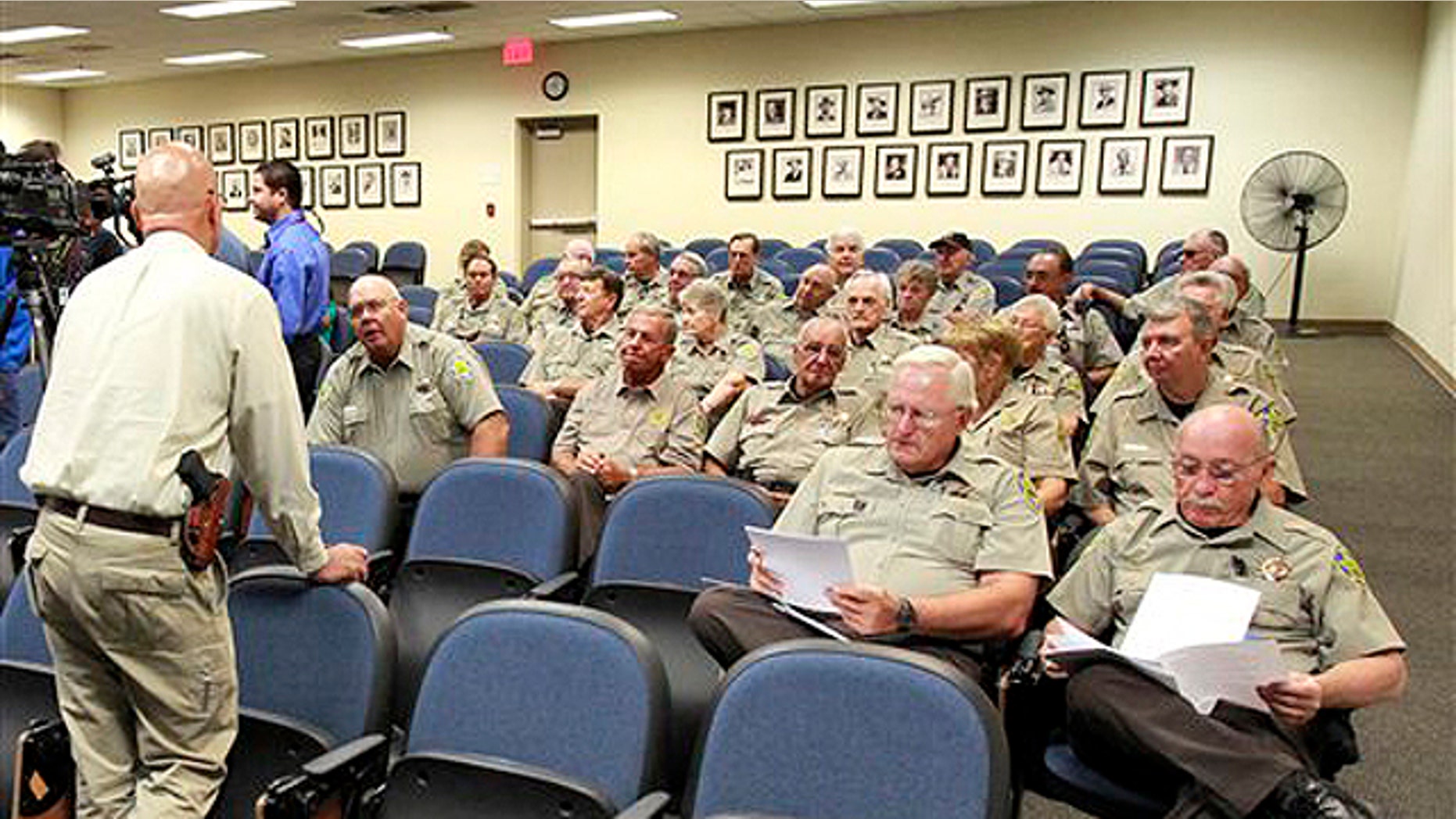 One Arizona sheriff's "heaven" is another's hellish state of confusion.
A federal judge who blocked key provisions of Arizona's controversial immigration law the day before they were to be enacted is an "angel sent from heaven," one sheriff told FoxNews.com.
Santa Cruz County Sheriff Tony Estrada said he was "elated" by U.S. District Judge Susan Bolton's ruling that blocked sections of the law requiring officers to check a person's immigration status while enforcing other laws.
"That's obviously the one I was concerned about, doing that type of immigration work while doing legal stops," Estrada said. "I think that put a tremendous burden on law enforcement and I'm glad she saw it that way. I'm elated. That judge is an angel sent from heaven."
Bolton also blocked portions of the law that mandated immigrants to carry their papers at all times and made it illegal for undocumented workers to solicit employers in public places. The judge also delayed a provision that allowed officers to make warrantless arrests of suspected illegal immigrants.
"Requiring Arizona law enforcement officials and agencies to determine the immigration status of every person who is arrested burdens lawfully-present aliens because their liberty will be restricted while their status is checked," Bolton said in her decision.
The judge said the controversial sections should be put on hold until the courts resolve the issues. Other provisions of the law, many of them procedural and slight revisions to existing Arizona immigration statute, will go into effect at 12:01 a.m. Thursday.
As a result, policing Santa Cruz County will be "business as usual," Estrada said.
"We will deal with border issues as we always have," he said, adding that police officers will continue to work in conjunction with U.S. Customs and Border Protection authorities. "[Bolton] said we're no longer required to check immigration [status]. We have no business doing immigration work."
Meanwhile, Yuma County Sheriff Ralph Ogden said he was concerned that Bolton's ruling may lead to confusion on behalf of officers and citizens alike. Ogden said his office took "careful steps" to prepare its 85 full-time officers prior to Thursday, when Arizona's law cracking down on illegal immigration was to take effect.
"It's as if you had a new law that came out saying you couldn't chew gum and walk at the same time, and now it was never there so you don't have to worry about it," Ogden told FoxNews.com. "I think Judge Bolton had made it pretty plain that there were parts of [the law] she liked and parts she didn't like. It just makes it difficult at this late date to rethink things. Now we've got to go back and make sure that one part doesn't affect another part of it."
As per standard operating procedure, Ogden said officers will continue to contact U.S. Customs and Border Protection officials if they feel an individual is in the country illegally.
"I really don't think it's going to make a lot of difference in that regard," Ogden said. "They're going to ask for identification, and if a person can't come up with identification, it'll be like any other thing we would do normally. They're going to look for unusual things."
Pinal County Chief Deputy Steve Henry said, "For Pinal County, we're mildly disappointed, but not surprised. But tomorrow isn't going to change how we do business. We don't stop people to check on their immigration status; we stop people for a variety of legal reasons."