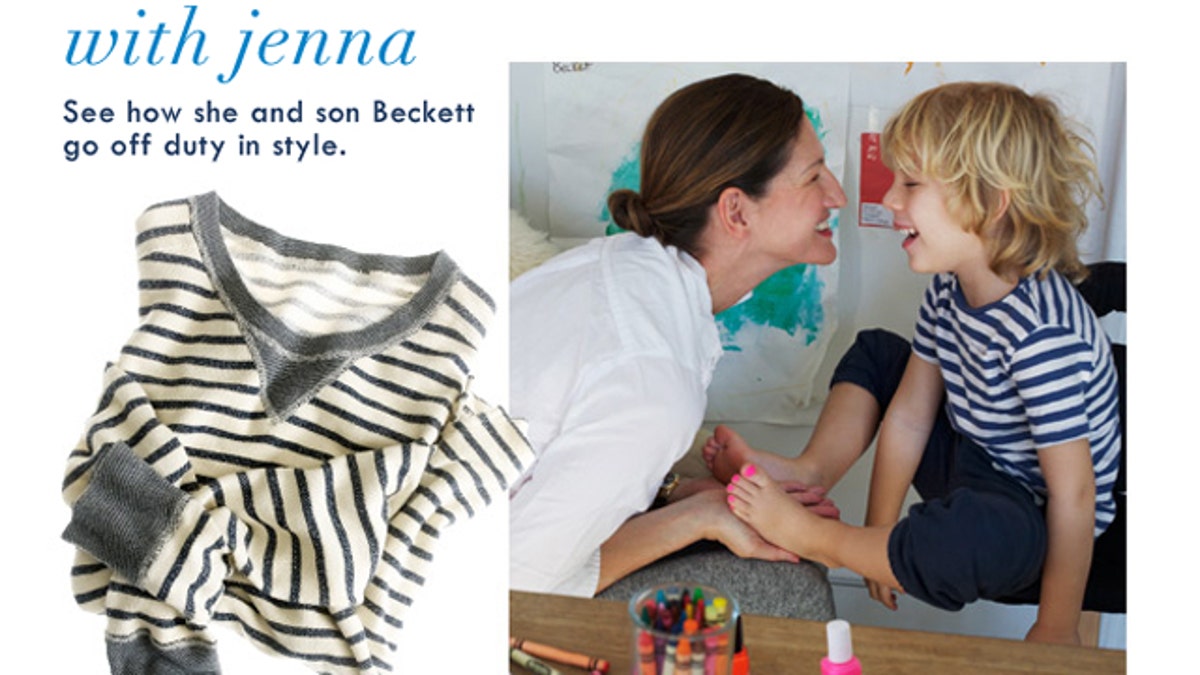 The president and creative director J.Crew, who in April appeared in a controversial ad for the clothing company featuring her young son with his toenails painted hot-pink, is reportedly leaving her artist husband for another woman.
The New York Post's Page Six reported that Jenna Lyons, who earns around $5 million a year, has been involved in a divorce battle over her money and custody of their son, Beckett, who appeared in the J.Crew ad.
The ad was on Lyon's favorite products list and said, "Lucky for me I ended up with a boy whose favorite color is pink. Toenail painting is way more fun in neon."
Erin Brown, from the Media Research Center, called the ad "blatant propaganda celebrating transgendered children."
But others, like Jo B. Paoletti, author of "Pink and Blue: Telling the Girls From the Boys in America," said critics were overreacting.
"Lots of kids, say 7 and under, might ask their parents for something that would seem to be cross gender, and I think most parents, especially in the privacy of their own home might think, what's the big deal?" Paoletti said.