Iraqi woman who worked as interpreter for US military joins the Marines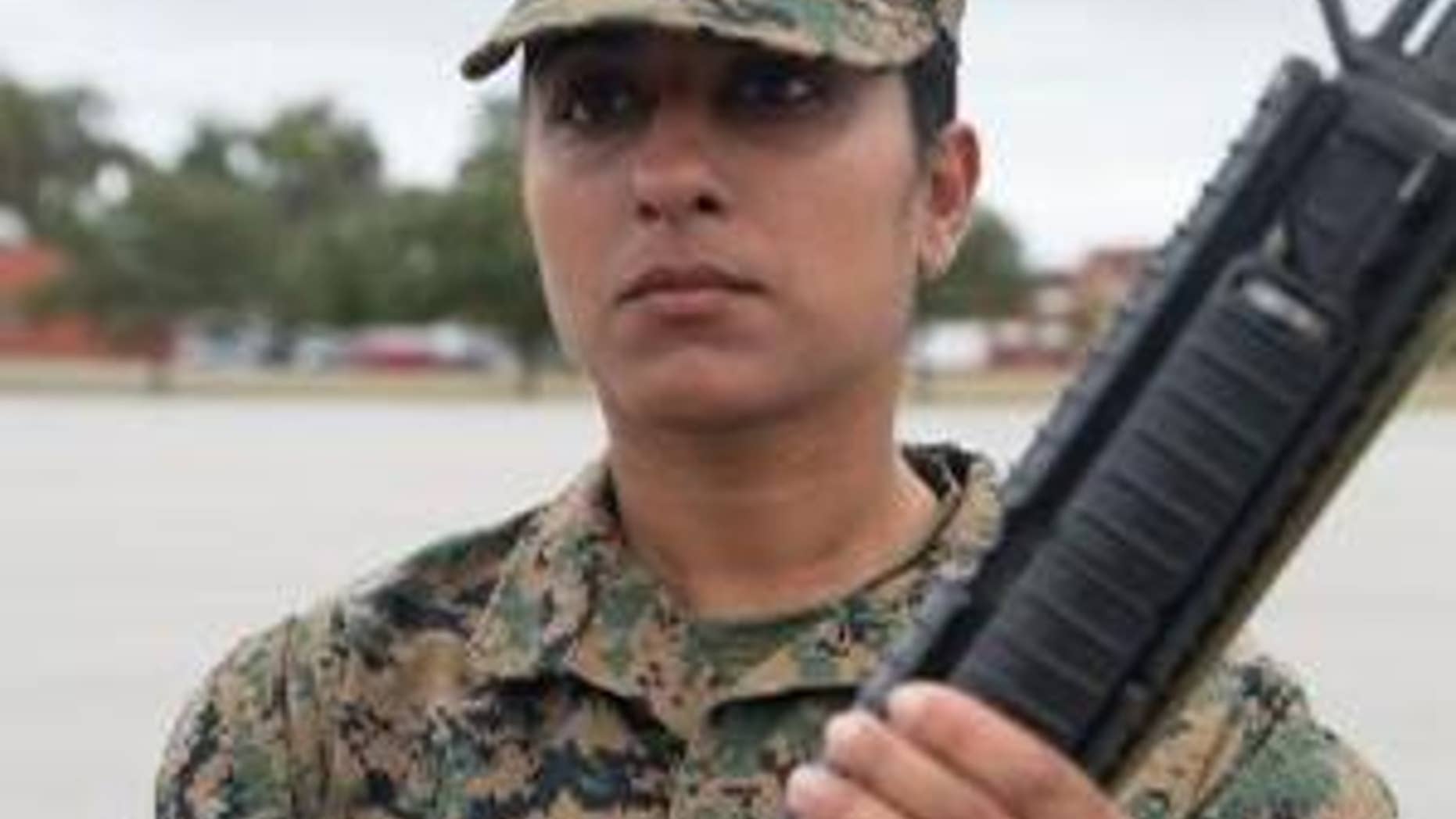 A 30-year-old Iraqi woman who began working as a translator for the U.S. military at the onset of the war is now a U.S. Marine.
Rct. Aseel Salman, who was born into an all-female family in Baghdad, Iraq, used her dual language skills to assist the military as a translator in 2003, after an American soldier was shot and the military needed an interpreter to help with the investigation, Military.com reported.
Salman, who is training with Platoon 4039, November Company, 4th Recruit Training Battalion, graduated on Nov. 15, 2013.
"I joined the Marines to prove to myself and my family and my people that I can do something great and amazing," Salman told the website.
During Salman's six years as an Army translator, she accompanied the military on numerous raids and other missions.
"We went out on a raid once, and I went into a house with three women in it," she told Military.com. "I asked if they knew where this man was, and they all said no. Then, one woman whispered to me that she knew where he was and to meet her outside. Once outside, she warned us, saying 'be careful, they are across the street with five loaded AK-47s.' We later caught them."
It wasn't until she moved to the United States in 2008 that she decided to join the Marines. Salman applied for a special visa under a program permitting immigrants who helped the U.S. overseas to come to the U.S., according to the website.
"I finally joined on June 6, 2013, and turned 30 on June 7," she said. "I could not have thought of a better way to spend my last day as 29."