Iraqi terror suspects latest examples of flawed refugee vetting system, say critics
Two Iraqi men who allegedly lied their way past U.S. immigration officials and continued their terrorist-related activities after being admitted as refugees are the latest evidence that a flawed screening process is putting Americans at risk, critics say.
Aws Mohammed Younis Al-Jayab, 23, moved to the U.S. in 2012, only to return to the Middle East twice to fight for Al Nursra, was allegedly recorded by the FBI boasting about executing members of the Syrian Army and their Russian allies. Wiretaps, made while he moved from Arizona to Wisconsin and then California, captured him stating he wanted to return to Syria because he was "eager to see blood."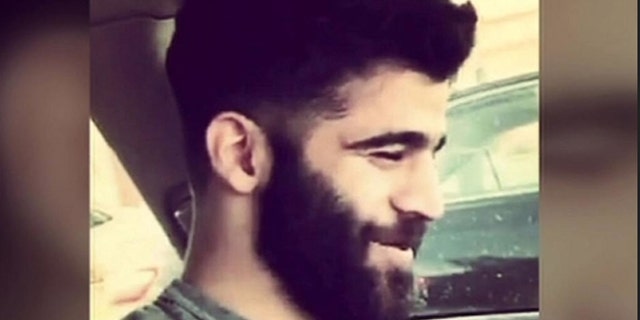 But when Al-Jayab sat for his interview with U.S. Customs and Immigration Services officials, he lied about his past – and his true intentions, say law enforcement officials. Al-Jayab is being held in Chicago for attempting to support a terrorist group, and also faces charges in California for lying to investigators about living in Syria.
Faraj Saeed Al Hardan, a Palestinian born in Iraq, lived in refugee camps in Iraq and Jordan before moving to Houston in 2009. The nephew of a legendary Al Qaeda bomb maker, he last week pleaded guilty to plotting and training to bomb and shoot up two Houston malls, including the prestigious Galleria. During a hearing on Monday, the 24-year-old pleaded guilty to attempting to assist the Islamic State group beginning two years ago.
Al Hardan, who now faces up to 20 years in federal prison when he is sentenced Jan. 17, also lied to U.S. Customs and Immigration services when he successfully sought asylum in 2009 and permanent residency in 2011.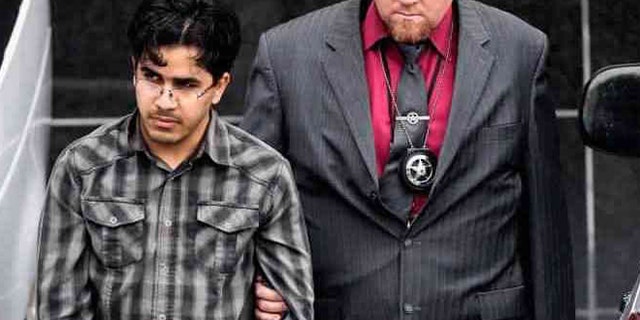 "These latest cases of refugees who turned out to be terrorists confirm that it is simply impossible for our screening system to detect all those who are a threat," said Jessica Vaughan, director of policy studies for the Center for Immigration Studies, a Washington, DC-based research institute. "These two men should never have been admitted.
"They were interested and involved in terrorism before they came here, and our so-called great vetting system, that obviously isn't as great as the Obama administration claims, did not pick up on it," she added.
Over the last seven years, more than 100,000 Iraqi refugees have been granted refugee status in the U.S., and President Obama has granted nearly 13,000 Syrians the same.
Aaron Rodriguez, spokesman for the Department of Homeland Security, told FoxNews.com that the security vetting for refugees is "extraordinarily thorough and comprehensive."
"It is the most robust screening process for any category of individuals seeking admission into the United States," Rodriguez said. "The process is multi-layered and intensive, involving multiple law enforcement, national security, and intelligence agencies across the federal government."
Screening partners include the National Counterterrorism Center, the FBI, Department of Homeland Security, the Department of Defense, and other intelligence community and law enforcement members.
Refugee applicants are subject to rigorous biographic and biometric screening that has been substantially enhanced over time, and those applicants who raise security concerns, are subject to further checks, including classified databases and open-source information, such as social media.
However, Claude Arnold, a retired U.S. Immigration and Customs Enforcement special agent in charge of Homeland Security Investigations, said historically hundreds of war criminals have entered the U.S. as refugees pretending they were victims when they were actually perpetrators. The stakes are much higher with terrorists trying to use our refugee program to do us harm, Arnold said.
"Our intelligence from Iraq is much greater than in Syria because we had a military presence there for so long," Arnold said. "We had biometrics, fingerprints, and documentary evidence to identify bad actors. But cases like these show this vetting process is not foolproof."
Al Hardan and Al-Jayab are just two examples among a number of terrorists who have come into the country under the refugee program, Vaughan said, noting a recent Senate report, highlighted on FoxNews.com, said there are "dozens" of refugees convicted of terror-related crimes.
They include Mohanad Shareef Hammadi and Waad Ramadan Alwan, two Iraqi refugees in Bowling Green, Ky., whose prints were found on unexploded IEDs in Iraq, and who had a history of using IEDs to attack U.S. soldiers in Iraq.
Alwan was sentenced to 40 years in prison after pleading guilty to a host of terror-related charges, and Hammadi is serving a life sentence on similar charges.
Fazliddin Kurbanov, a Uzbekistan refugee who entered the US in 2009, was convicted in Idaho in federal court on three terrorism-related charges after prosecutors said he plotted deadly attacks in the US. He faces additional charges in Utah related to him allegedly instructing other recruits on building bombs to target public transportation systems.