Investigators say deaths in Boston, New York, and DC may be linked to 'Molly'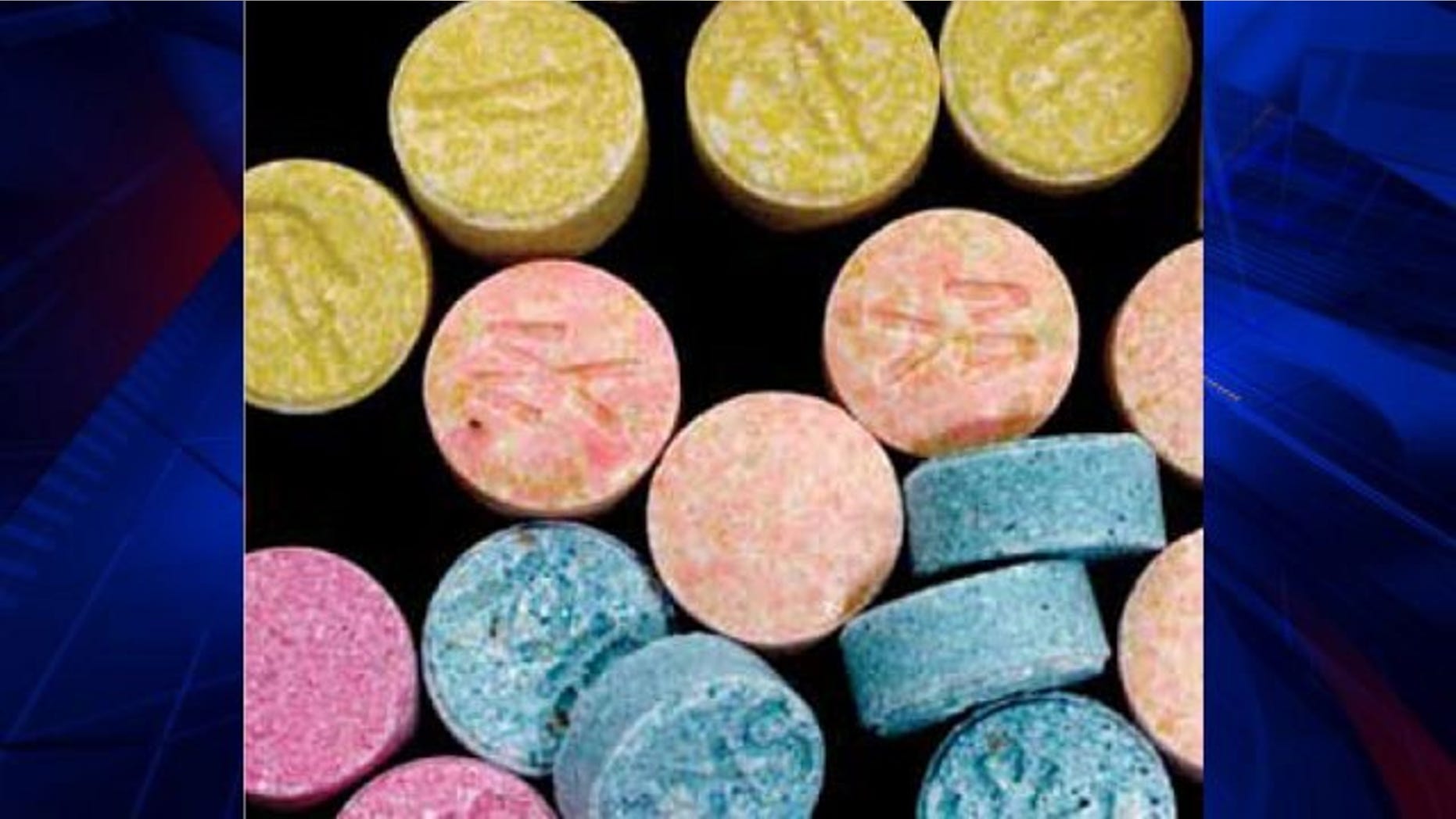 Investigators are examining whether four recent deaths in three Eastern cities might be linked to a bad batch of the club drug "Molly," a supposedly pure form of ecstasy, or MDMA.
Boston police say they arrested 29-year-old Daniel Milisi of Boston, and 36-year-old Joseph Doolin of Quincy, Mass. on Friday during a Molly bust, but did not say whether the men were connected to the deaths, the Associated Press reports. Both men were taken into custody at a South Boston bar and will be arraigned Monday. They were charged with possession with intent to distribute drugs and with conspiracy to violate drug laws, police told The Boston Globe.
Three of the deaths occurred on Aug. 31. Two people died at the Electric Zoo music festival on New York's Randall's Island, forcing city officials to cancel the final day of the event. That same day, in Washington, D.C., 19-year-old University of Virginia student Mary Goldsmith collapsed at a rave concert at a local nightclub called Echo Stage. She was rushed to a local hospital, where she was pronounced dead after attempts to revive her failed.
Three days earlier, another 19-year-old, Brittany Flannigan, a student at Plymouth State University in New Hampshire, took a fatal overdose while attending a concert at the House of Blues in Boston.
In addition to the deaths, four more people had to be hospitalized after overdosing on the drug at the Electric Zoo festival. In Boston, two other people suffered non-fatal overdoses of the drug at the same concert Flannigan was attending. Three days later, on the same Saturday as the deaths in New York and Washington, three people were treated for overdoses at another Boston-area concert venue, the Bank of America Pavilion. The Washington Post reported that authorities were investigating a nightclub in the Boston suburb of Quincy where 12 people suffered reported overdoses during the summer.
"There's no 'good batch' of molly, MDMA, Ecstasy," Anthony Pettigrew, a spokesman for the Drug Enforcement Agency's New England division, told the Boston Herald/ "This is stuff that's made in somebody's bathtub in either Asia, the Netherlands, Canada, you have no idea what is in this stuff. Dealers want to make more money, so they'll mix and adulterate the stuff with meth and any number of other drugs to addict people to it."
DEA special agent Joseph Moses told the Post that Molly, mentioned in pop songs by stars like Rihanna and Miley Cyrus, may now be better described not as a form of ecstasy, but part of a class of new, dangerous synthetic drugs.
"Molly for years has been the generally accepted street name for ecstasy," Moses said. "In the past, if you ordered up Molly, you got ecstasy. That's no longer true."
Toxicology tests on the four bodies have yet to be completed, but The Washington Post reported that Goldsmith had taken the drug before she collapsed. Goldsmith's father, Robert, told the paper that his daughter's friends had also told him that Goldsmith had taken the drug and the family had decided to go public to warn others of the drug's effects.
"[My daughter] deserves a legacy of being someone who cared for people, someone who achieved, someone who contributed, and not a druggie who died," he said. "That's not who she was. But if her death can open someone's eyes, then we need to talk about it.
"This might have been the first time she did it," Goldsmith added. "It might not have been the first time. I hate to admit it, but I've never heard of this drug before. It seems to be the drug of choice."
Click for more at The Washington Post