Investigators reportedly believe Las Vegas gunman had undiagnosed mental illness
Some law enforcement officials believe that Las Vegas shooter Stephen Paddock was suffering from an undiagnosed mental illness when he gunned down 58 people from a high-rise sniper's nest during a country music festival, ABC News reported Saturday.
One source told the network that Paddock displayed anti-social traits common to other mass shooters. Others point out that Paddock appeared to have trouble forming meaningful relationships and was seen by some acquaintances as disconnected or standoffish.
However, Paddock's girlfriend told FBI agents Wednesday that she had not noticed any changes in his mental state or indications he could become violent, a federal official told the Associated Press.
Investigators have spent the past week trying to pin down a specific motive for why Paddock targeted the Route 91 Harvest Festival before taking his own life Sunday evening. They have investigated whether Paddock was with a prostitute days before the shooting, scrutinized cruises he took and tried to make sense of a cryptic note with numbers jotted on it found in his hotel room.
Three police officers who responded to Paddock's hotel room at the Mandalay Bay have told CBS' "60 Minutes" that the note included handwritten calculations about where he needed to aim to maximize the carnage.
"I could see on it he had written the distance, the elevation he was on, the drop of what his bullet was gonna be for the crowd," Las Vegas Metropolitan Police Officer Dave Newton told the newsmagazine. "So he had that written down and figured out so he would know where to shoot to hit his targets from there."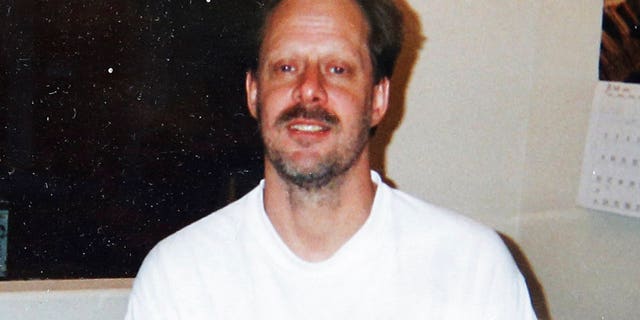 Clark County Undersheriff Kevin McMahill told reporters Friday that investigators had pursued over 1,000 leads, but admitted "We still do not have a clear motive or reason why."
"We have looked at literally everything," McMahill added.
It is unusual to have so few hints of a motive five days after a mass shooting. In previous mass killings or terrorist attacks, killers left notes, social media postings and information on a computer — or even phoned police.
"The lack of a social media footprint is likely intentional," Erroll Southers, director of homegrown violent extremism studies at the University of Southern California, told the Associated Press "We're so used to, in the first 24 to 48 hours, being able to review social media posts. If they don't leave us a note behind or a manifesto behind, and we're not seeing that, that's what's making this longer."
What officers have found is that Paddock planned his attack meticulously.
He requested an upper-floor room overlooking the festival, stockpiled 23 guns, a dozen of them modified to fire continuously like an automatic weapon, and set up cameras inside and outside his room to watch for approaching officers.
In a possible sign he was contemplating massacres at other sites, he also booked rooms overlooking the Lollapalooza festival in Chicago in August and the Life Is Beautiful show near the Vegas Strip in late September, according to authorities reconstructing his movements leading up to the deadliest mass shooting in modern U.S. history.
His arsenal also included tracer rounds that can improve a shooter's firing accuracy in the dark, a law enforcement official told AP. It wasn't clear whether Paddock fired any of the illuminated bullets during the high-rise massacre.
Paddock bought 1,000 rounds of the .308-caliber and .223-caliber tracer ammunition from a private buyer he met at a Phoenix gun show, a law enforcement official not authorized to comment on the investigation said on condition of anonymity.
Tracer rounds illuminate their path so a gunman can home in on targets at night. But they can also give away the shooter's position.
Video shot of the pandemonium that erupted when Paddock started strafing the festival showed a muzzle flash from his room at the Mandalay Bay resort, but bullets weren't visible in the night sky.
The Associated Press contributed to this report.