Interstate mess: Atlanta roadwork leads to buckling on I-20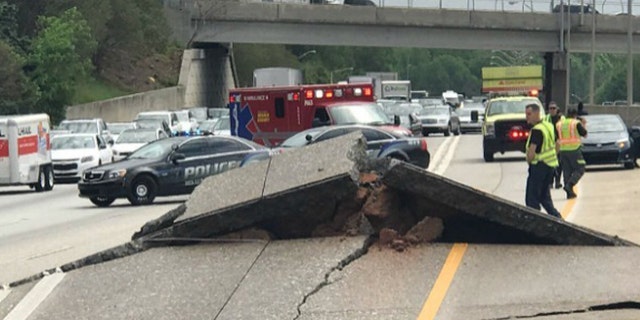 A portion of Interstate 20 westbound has been shut down in DeKalb County after part of the road to buckled Monday.
According to GDOT, crews were working underneath the interstate filing an abandoned gas line with concrete when something went wrong and the road buckled.
They are working to figure out what caused the pressure to build.
I-20 west is closed between Gresham and Candler Roads, where the road is cracked and there is a large bump in the HOV lane. SKYFOX 5 flew over the scene just before 12:15 p.m.
Firefighters have blocked traffic from driving over the damage.