Interior Secretary Salazar Seeks to Reimpose Drilling Moratorium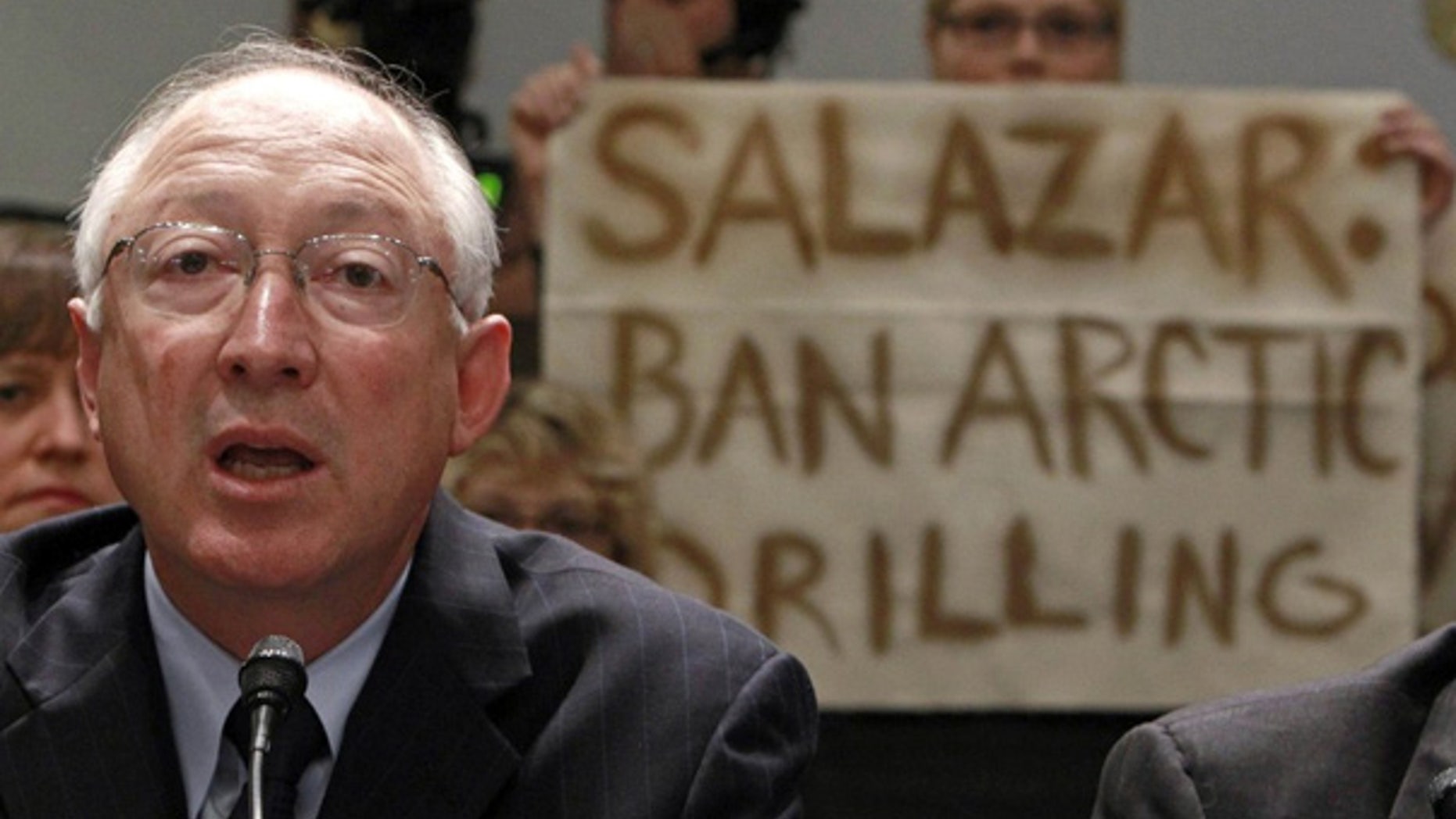 WASHINGTON  -- Interior Secretary Ken Salazar says he will issue a new order imposing a moratorium on deepwater oil drilling after a federal judge struck down the existing one.
Salazar said in a statement Tuesday that the new order will contain additional information making clear why the six-month drilling pause was necessary in the aftermath of the Gulf oil spill. The judge in New Orleans who struck down the moratorium earlier Tuesday complained there was insufficient justification for it.
"The decision to impose a moratorium on deepwater drilling was and is the right decision," Salazar said, adding that the moratorium is needed to protect the communities and the environment of the Gulf Coast that the Justice Department is appealing Tuesday's court ruling.
"We see clear evidence every day, as oil spills from BP's well, of the need for a pause on deepwater drilling," Salazar continued. "That evidence mounts as BP continues to be unable to stop its blowout, notwithstanding the huge efforts and help from the federal scientific team and most major oil companies operating in the Gulf of Mexico."
Salazar pointed to indications of inadequate safety precautions by industry on deepwater wells. "Based on this ever-growing evidence, I will issue a new order in the coming days that eliminates any doubt that a moratorium is needed, appropriate, and within our authorities."
White House spokesman Robert Gibbs said President Obama believes that until investigations can determine why the spill happened, continued deepwater drilling exposes workers and the environment to "a danger that the president does not believe we can afford."
Several companies that ferry people and supplies and provide other services to offshore rigs argued that the moratorium was arbitrarily imposed after the April 20 explosion that killed 11 workers and blew out a well 5,000 feet underwater. It has spewed anywhere from 67 million to 127 million gallons of oil.
U.S. District Judge Martin Feldman, who was appointed by President Ronald Reagan and has owned stock in a number of petroleum-related companies, sided with the plaintiffs.
"If some drilling equipment parts are flawed, is it rational to say all are?" he asked. "Are all airplanes a danger because one was? All oil tankers like Exxon Valdez? All trains? All mines? That sort of thinking seems heavy-handed, and rather overbearing."
He also warned that the shutdown would have an "immeasurable effect" on the industry, the local economy and the U.S. energy supply.