Inmate kills guard at Pennsylvania prison, officials say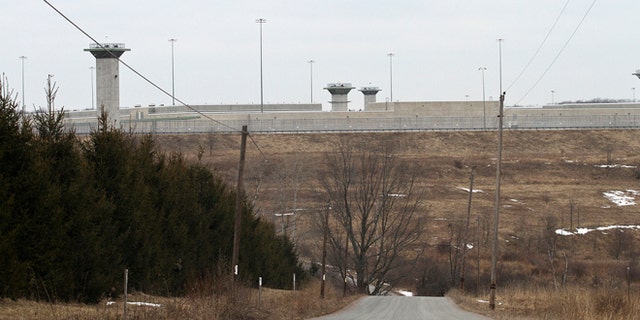 NEWYou can now listen to Fox News articles!
An inmate using a homemade weapon assaulted and killed a guard at a U.S. prison, the first fatal attack on a federal corrections officer in nearly five years, officials said.
Correctional Officer Eric Williams was working in a housing unit at the Canaan federal penitentiary in Pennsylvania when an inmate attacked him Monday night, according to prison officials. Other prison staff restrained the inmate, and Williams was rushed to a hospital, where he was pronounced dead.
"This is clearly the darkest day in our institution's short history, and we are in shock over this senseless loss of a colleague and friend," Warden David Ebbert said in a statement.
The last time a federal prison guard was killed on the job was June 2008 in California, the Bureau of Prisons said.
An autopsy revealed that Williams, 34, suffered blunt head and neck trauma and multiple stab wounds and cuts. Lackawanna County Coroner Timothy Rowland ruled Williams' death a homicide.
Officials did not immediately release details of the attack, including the inmate's name, the kind of weapon or what, if anything, led to it.
"There was just no reason, no reason at all," Williams' sister, Lauren Williams, told The Associated Press. "There wasn't a mean bone in him. He was not confrontational at all. He's never been in a fight."
An FBI spokesman declined comment, saying details would be released when the inmate is charged. It wasn't immediately clear when that would happen.
At least three inmates have been killed at the prison, which houses 1,350 high-security male inmates.