Indiana school to resume classes following shooting with support from chalk messages
As an Indiana middle school was set to resume classes Wednesday -- five days after a male student allegedly shot and wounded a 13-year-old classmate and a teacher hailed for heroically disarming the attacker -- community members gathered to write inspirational chalk messages on sidewalks leading up to the school building.

Noblesville West Middle School will reopen its classroom doors on a two-hour delay, operating on the same shortened schedule as the district's final two days of classes Thursday and Friday, school spokeswoman Marnie Cooke said.
The school will use its final three days before summer vacation to focus on counseling and "team building," Cooke said.
Members of the community got together Tuesday and left messages of hope and support written in colorful chalk displays on sidewalks surrounding the school building.

Science teacher Jason Seaman, 29, was shot three times while tackling the male suspect after watching him shoot and critically wound 13-year-old Ella Whistler on Friday morning. She remained hospitalized in Indianapolis, but school officials said her medical condition was improving.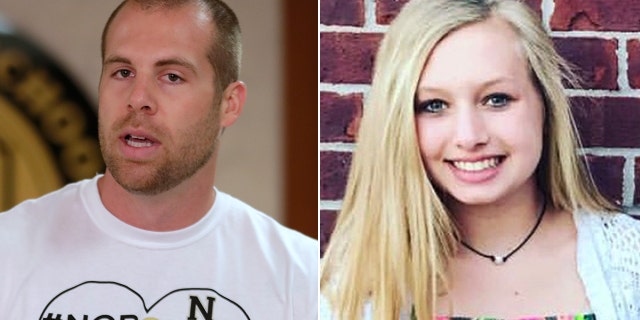 Seaman told reporters Monday that his quick moves that day "were the only acceptable actions" he could have taken to save his students.
FOX59 Indianapolis reported that the suspect's identity will be withheld from the public unless he is tried as an adult.
"Juvenile law also creates additional protection for the privacy of children in Indiana and further limits the release of information to the public," prosecutor Lee Buckingham said in a news release.
The station reported that extra police officers will be stationed at all the district schools to make students feel safe as their year draws to a close.
Fox News' Travis Fedschun and the Associated Press contributed to this report.