Indiana boy salutes fallen deputy's memorial in touching photo after raising nearly $7G for family
An Indiana boy who raised nearly $7,000 for fallen Deputy Jacob Pickett's family was captured in a touching photo saluting the officer's memorial on Sunday.
Malachi Fronczak, 6, of Kokomo, spent Friday and Saturday selling hot cocoa and lemonade to help the family of Pickett, who was shot and killed in early March while attempting to apprehend a suspect. Pickett was the first officer killed in the line of duty from the Boone County Sheriff's Office since 1935.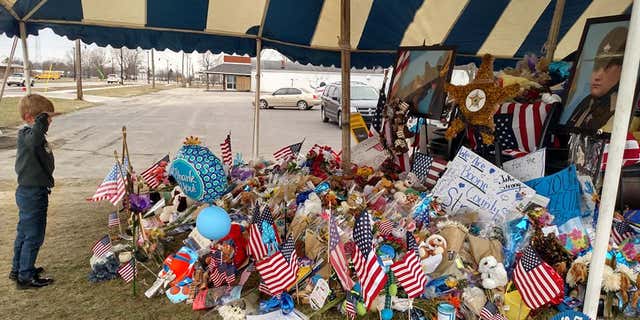 SHERIFF'S DEPUTY FATALLY SHOT BY FLEEING SUSPECT IN INDIANA, POLICE SAY
Malachi raised nearly $7,000 — $5,200 on Friday and $1,750 on Saturday — after selling the beverages for four hours, FOX59 Indianapolis reported.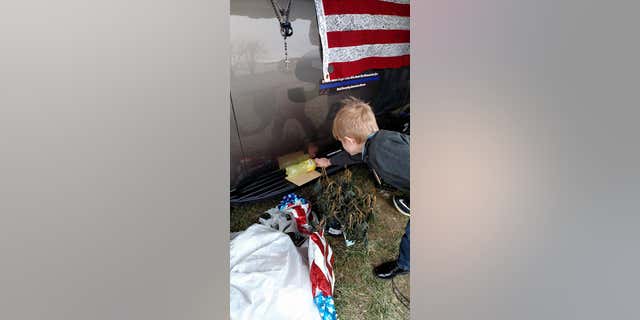 "It's wonderful. Anytime your kids have a big heart, want to serve others, I think it's important as a parent to support that. It's great to see him out wanting to do that," Jason Fronczak, Malachi's father, told FOX59.
Malachi and his family went to Boone County to visit a memorial set up for Pickett. At one point, Malachi was pictured saluting Pickett's memorial. The photos were posted on the child's Facebook page.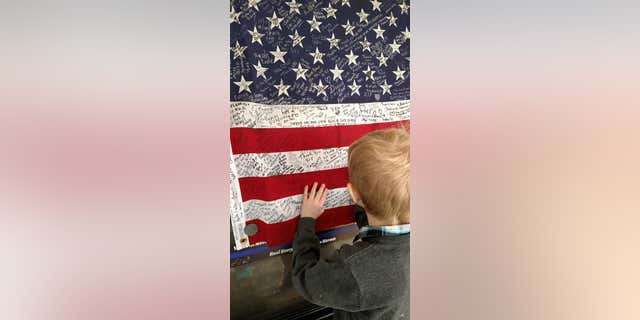 The boy signed an American flag honoring Pickett and left a bottle of lemonade with the message: "From: Malachi's Magnificent Lemonade Stand."
Malachi also plans to sell lemonade at the Kokomo Library South Branch next Saturday.