Immigrant stays in Tucson church for a year, refuses to leave until her case is closed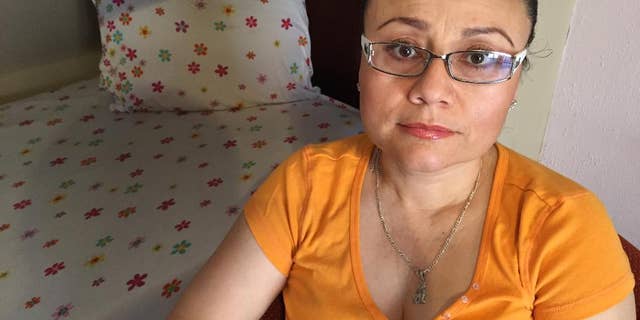 NEWYou can now listen to Fox News articles!
TUCSON, Ariz. – A Tucson woman has been taking sanctuary in a church to protect herself from deportation for one year.
Rosa Robles Loreto completed a year in sanctuary at Southside Presbyterian Church in Tucson on Friday.
The 42-year-old was issued an order of deportation after a traffic infraction five years ago resulted in her being turned over to immigration authorities.
Robles Loreto has a unique case because her entire family lacks legal status. Her attorney Margo Cowan says other immigrants who have been granted leniency by immigration authorities have had U.S.-born children. President Barack Obama policies aim to keep families with U.S.-born children together.
Robles Loreto says she will continue to live at the church until she is issued a stay of deportation or until authorities administratively close her case.