Illinois investigators warn coroner to stop releasing information about officer's death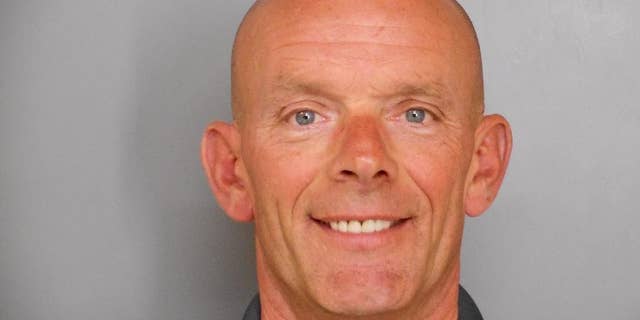 NEWYou can now listen to Fox News articles!
WAUKEGAN, Ill. – Officials leading the investigation into the shooting death of a northern Illinois police officer slammed a county coroner for releasing details they say could jeopardize their case.
Lake County Major Crime Task Force Cmdr. George Filenko and Undersheriff Ray Rose said in a statement Thursday that the release of sensitive case information concerning the death of Fox Lake Police Lt. Charles Gliniewicz is outside of protocol and unprofessional.
Filenko and Rose made the assertions after Lake County Coroner Dr. Thomas Rudd told the Chicago Tribune that Gliniewicz was shot in the torso. A day earlier, Rudd told multiple media organizations the officer died due to a single "devastating" gunshot wound. He also said his office has not ruled out the possibility of suicide or accident.
Filenko said in the statement his office had not communicated with Rudd.
"All of the progress made since this tragic incident is potentially in jeopardy. ... It's inappropriate for anyone other than the investigating body to release information to the media, prior to providing a final written report of the findings, or even having a conversation with the Task Force," Filenko said.
Rudd did not immediately return calls Thursday seeking comment.
Gliniewicz, a 30-year police veteran who was nearing retirement, was found dead Sept. 1. He radioed he was chasing three suspects before the shooting, which led to a massive manhunt, but no suspects have been arrested.
Police have so far provided few details about Gliniewicz's slaying, declining to say where Gliniewicz was shot and whether he was shot with his own gun.
The investigation into Gliniewicz's death is moving forward, with county and federal investigators following up on leads and speaking with the community, Lake County sheriff's spokesman Christopher Covelli said in the statement.
Covelli said the task force is awaiting the test results from several items sent to crime laboratories for analysis. Among them is the DNA of an unknown person located at the spot where Gliniewicz's body was found.