ICE raids Ohio lawn and garden business, arrests 114
More than 100 arrests have been reported after federal immigration agents raided an Ohio lawn and garden business Tuesday as part of the Trump administration's growing crackdown on employers suspected of hiring illegal immigrants.
The Immigration and Custom Enforcement agents, carrying weapons, showed up at two Corso's Flower & Garden Centers--one in the Lake Erie resort town of Sandusky and the other in the nearby town of Castalia and arrested 114 suspected illegal immigrants in one of the largest immigration stings in years.
ICE said it expected criminal charges including identity theft and tax evasion, The Associated Press reported.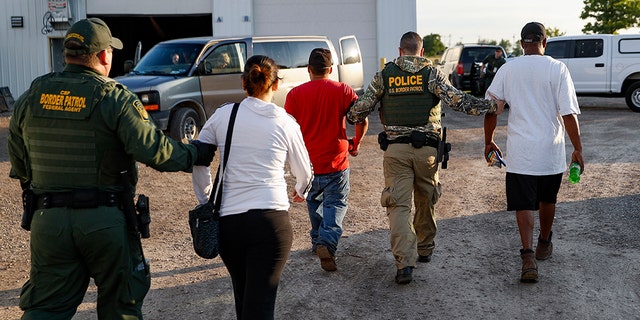 No criminal charges have been filed against Corso's, but the business is under investigation, authorities said. The raid included the seizure of business documents.
The Sandusky Register reported that the agents raided Corso's armed with a search warrant.
VIOLENT CRIMINALS AMONG ILLEGAL IMMIGRANTS CAUGHT IN CALIFORNIA RAID DERAILED BY DEM MAYOR
One caller reported that agents were "armed with submachine guns" and were standing guard as people at the center were "rounded up," the paper reported.
A Corso's manager refused to comment, according to the paper.
The operation is part of the Trump administration's focus on employers, one that took hold about a year after the president took office, and came months after a surge in deportation arrests began.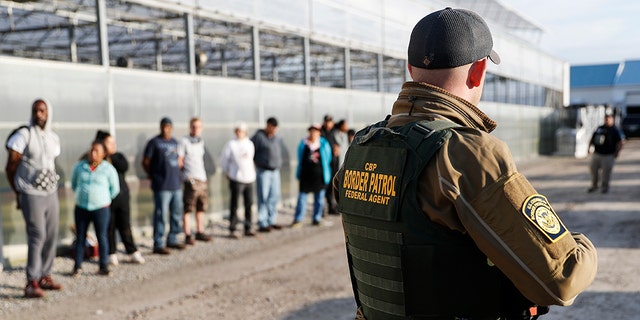 The crackdown is likely to please immigration hawks among Trump's supporters but may alienate industries and companies that rely on immigrant labor, according to the AP.
ICE ARRESTS 97 SUSPECTED ILLEGAL IMMIGRANTS AT TENNESSEE MEAT PROCESSING PLANT
In April, agents made about 100 worker arrests at a meatpacking plant in rural Tennessee, reminiscent of the high-profile shows of force that were common during President George W. Bush's administration. No criminal charges have been filed against the employer.
The investigation into Corso's began in October 2017 when the U.S. Border Patrol arrested a woman who gave stolen identity documents to job applicants in the country illegally, said Steve Francis, head of U.S. Immigration and Customs Enforcement's Homeland Security Investigations unit in Detroit.
The Associated Press contributed to this report.